Rio police have said their investigation has found the Olympic Council of Ireland facilitated the transfer of Olympic tickets to the THG Group of Marcus Evans.
At a news conference this evening, investigators said former OCI president Pat Hickey and Mr Evans had exchanged emails discussing tickets dating back to 2010, and they were in email contact as recently as 3 August.
It comes as officials from the Rio de Janeiro Court of Justice confirmed there could be an extended wait for the case of Mr Hickey to be heard locally.
Mr Hickey was arrested six days ago by Brazilian police investigating allegations of the illegal sale of tickets for the Olympic Games.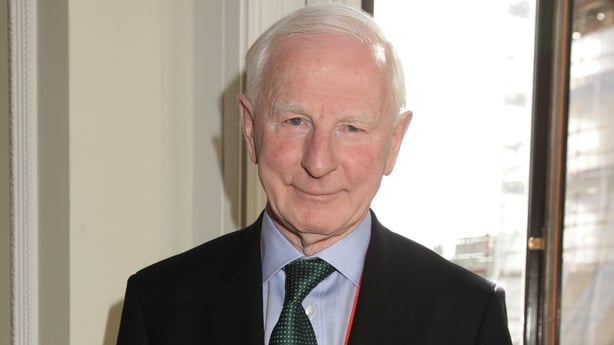 Regular courts were in recess during the Games, from 5 August until today, and court officials were faced with a backlog of around 800 cases this morning.
An official from the second presidency of the Rio de Janeiro State Court of Justice, which is responsible for the allocation of cases to individual courts said it could take several days for Mr Hickey's case to be re-distributed to a specific court.
It will then decide on whether or not the case against him will continue.
During the Olympic Games, Mr Hickey's case was being dealt with by a Special Court for Supporters and Large Events, the same temporary court that heard Kevin James Mallon's custodial hearing.
Mr Mallon was arrested on 5 August and was detained on suspicion of illegally reselling tickets at inflated prices and faces charges of false marketing.
Once distributed to a court, a judge must decide whether or not to accept Mr Hickey's case laid out by public prosecutors.
If the judge rejects the case, it goes no further, and Mr Hickey would be free to leave Brazil.
If the judge decides to accept the case, it is believed that there could be a further wait of up to one month before any case is heard in the courts.
The Supreme Court of Justice in Brasília has said that they have not received any bail application in relation to Mr Hickey.
No decision on Mallon's bail application
Earlier Mr Mallon's legal team brought a bail application to the Federal Supreme Court, the highest court in Brazil.
A decision has not yet been made by presiding judge Cármen Lúcia on the application.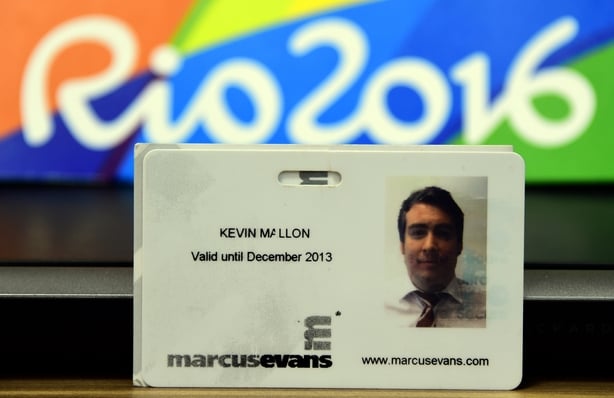 His lawyers applied for bail at his custodial hearing, held on 6 August, the day after he was arrested.
This was refused by the Special Court for Supports and Large Events, located at Maracana stadium.  
Mr Mallon's lawyers then applied for bail for the Dublin man in the Supreme Court of Justice in Brasilia, but this too was refused by Justice Ribeiro Dantos, in a decision published on 10 August.  
This decision must then pass to a panel of five judges, who would decide whether Mr Mallon can respond to his legal case without being kept in jail.
Mr Mallon has been held at José Frederico Marque Public Jail in Bangu, north of Rio de Janeiro, since his arrest during the opening ceremony of the Olympic Games.
It is not clear how long it will take for his case to reach a panel for further deliberation.  
In the meantime, his legal team has made a further petition for bail, this time to the Federal Supreme Court in Brasilia. A petition was lodged with this, Brazil's highest court, on 16 August.
Lawyers issue statement on Hickey's arrest
Lawyers for Mr Hickey issued a statement earlier today on his arrest on 17 August.
Mr Hickey has temporarily stood aside from his role as Olympic Council of Ireland president as a result of the controversy.
His lawyers' statement says that, contrary to police reports, Mr Hickey did not try to escape when officers arrived at his hotel last Wednesday and did not try to resist arrest.
On account of insomnia, their client was using one of three rooms allocated to him and his family.
His lawyers said it would have been ridiculous for Mr Hickey to try to escape and go to the next room, which was officially booked to him.
They said that his wife was taken by surprise with almost ten officers standing at her door at 6am, and panicked.
The statement says that his arrest is not supported by any material evidence.
Background to Olympics tickets controversy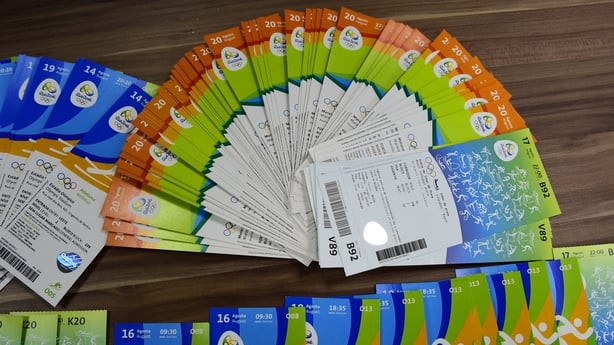 Submissions on inquiry terms of reference sought
Elsewhere, Opposition parties have been given until this evening to submit proposals on the terms of reference for the inquiry into the Olympics ticket controversy.
A Department of Sport spokesperson confirmed there are some draft terms of reference circulating between the department and the Attorney General's office but nothing has been finalised.
The chairperson of the inquiry, who will be a retired judge, has not yet been named. This is not expected to happen now until tomorrow or Thursday.
Minister for Sport Shane Ross said all party whips had been contacted last Friday evening in relation to the State inquiry.
He said contact had also subsequently been made with party leaders.
Mr Ross was responding to comments by Fianna Fáil's Robert Troy who said that he had no contact with Mr Ross and hoped the minister would consult all members of the Opposition parties on the matter.
Speaking on RTÉ's Morning Ireland, Mr Troy said the inquiry into ticketing at the Rio Olympics must be one that has public confidence and it was important that all members of the Oireachtas had a say in the matter and that the inquiry was properly staffed.
Minister for Housing, Planning and Local Government Simon Coveney has said he expects the Government's non-statutory inquiry will "go beyond Rio".
He said he hopes the inquiry can reveal what happened within the 12-week timeframe. The minister said all the stakeholders that need to provide answers have indicated they will co-operate with the inquiry.