Sinn Féin has suspended a party member after he allegedly made contact with a witness to an inquiry into Northern Ireland's largest ever property deal.
Party worker Thomas O'Hara has been accused of communicating with loyalist blogger Jamie Bryson before he gave evidence to a Stormont committee investigating the purchase of NAMA properties in Northern Ireland.
Committee chairman Daithí McKay also faces claims of wrongdoing. The Sinn Féin north Antrim Assembly member has apologised and resigned from the Assembly.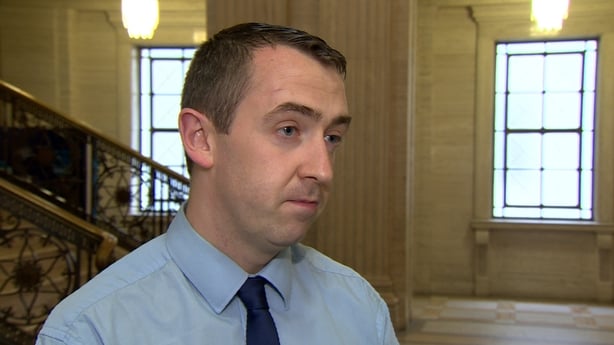 He said his contact was inappropriate but denied coaching Mr Bryson.
A Sinn Féin spokeswoman confirmed Mr O'Hara had been suspended.
The party has said it would welcome an investigation into claims about its members' conduct.
Mr Bryson was preparing to name former Democratic Unionist Party leader Peter Robinson in connection with the case.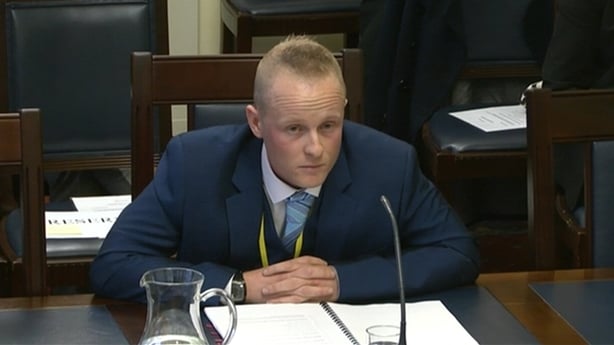 The then first minister strongly denied seeking to benefit from the agreement involving US investors and NAMA.
Mr McKay was the face of Sinn Féin's youth generation who spent more than a decade working for the party in north Antrim on causes like the environment.
His fall from grace was precipitated by claims in Belfast newspaper The Irish News about his contact with Mr Bryson.
The Irish News reported what it said were leaked messages between Mr Bryson and Sinn Féin Twitter users including Mr McKay. Sinn Féin leader Martin McGuinness has denied any knowledge of the matter.
DUP chairman Maurice Morrow has submitted a complaint about Mr McKay to the Assembly Standards Commissioner founded on Stormont's code of conduct which binds assembly members to act with integrity and not bring the body into disrepute.
Sinn Féin chief whip Carál Ní Chuilín said: "Sinn Féin welcomes the involvement of the Assembly Standards Commissioner and we will fully co-operate in any investigation.
"This investigation should be conducted swiftly and its conclusions expedited so that the facts are clearly established."
Sinn Féin will have to co-opt another party member to take over from Mr McKay within the next seven days to avoid triggering a by-election.