At least 11 people were killed and more than 19 were injured in a Saudi-led coalition airstrike on a Médecins Sans Frontières (MSF) hospital in northwestern Yemen.
The blast "partially destroyed" Abs hospital, immediately killing nine people, including an MSF staff member, while two more patients died while being transferred to another clinic, the Paris-based agency said.
In a statement MSF said it supported the hospital since July 2015.
It said: "This is the fourth attack against an MSF facility in less than 12 months. Once again, today we witness the tragic consequences of the bombing of a hospital.
"Once again, a fully functional hospital full of patients and MSF national and international staff members, was bombed in a war that has shown no for respect medical facilities or patients."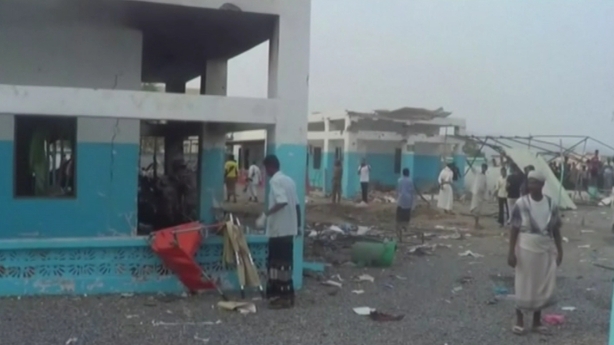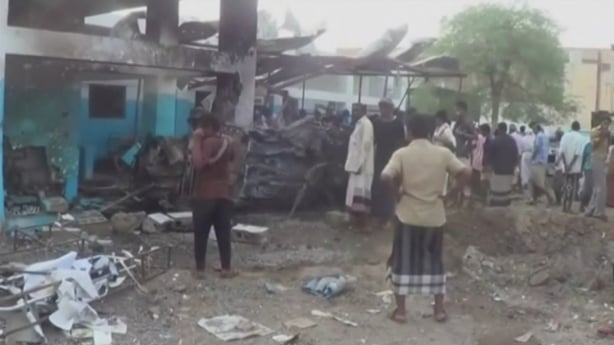 A Reuters witness at the scene of the attack said medics could not immediately evacuate the wounded because war planes continued to fly over the area and first responders feared more bombings.
A spokesman for the Saudi-led coalition did not immediately respond to a request for comment.
Another air attack hit what MSF described as a school in neighbouring Saada province on Saturday, killing 10 children.
The coalition said the bombing had targeted a training facility run by Yemen's dominant Houthi movement.
UN Secretary-General Ban Ki-moon condemned the air strike on Sunday and called for a investigation, which the coalition said it would conduct, according to a statement sent to Reuters.
Dozens of air strikes have hit civilians in Yemen since a coalition of Arab states led by Saudi Arabia began military operations in March 2015 to restore President Abd-Rabbu MansourHadi to power and roll back gains by the Iran-allied Houthis.