Twelve premature babies have died in a fire on a maternity ward in a Baghdad hospital.
The health ministry said the fire was probably caused by an electrical fault.
Up to 12 other babies and 29 women were rescued from the Yarmouk hospital's maternity ward and transferred to another hospital, the ministry said in a statement.
Firefighters took three hours to put out the blaze that engulfed the ward, according to a medical staffer.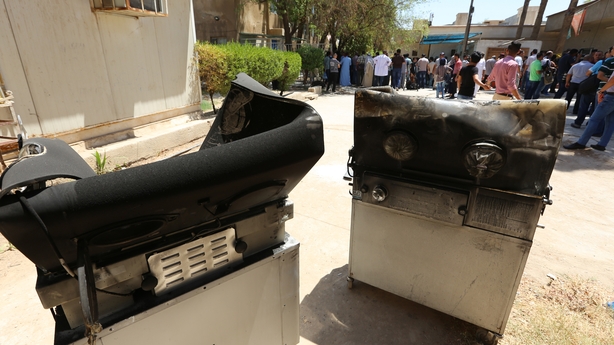 Yarmouk is the main hospital on the western side of the capital, with emergency care and teaching facilities among others.
Thirteen years after the US-led invasion that toppled Saddam Hussein, the oil-rich country still suffers a shortage of electricity, water, schools and hospitals.
Many of Baghdad's public hospitals are considered of poor quality, pushing a number of Iraqis to seek private healthcare.