Boris Johnson has said that the United States would be "in the front of the queue" following his surprise appointment as Britain's new foreign minister.
The quip was a reference to a comment by US President Barack Obama during Britain's EU referendum campaign that the country would be at the back of the queue if it voted to leave the bloc.
Asked by a news reporter whether Mr Johnson planned to apologise to Mr Obama for controversially saying the "part-Kenyan"president was biased against Britain because of "an ancestral dislike of the British empire", Mr Johnson said: "The United States of America will be in the front of the queue."
"We have a massive opportunity in this country to make a great success of our new relationship with Europe and with the world, and I'm very excited to be asked to play a part in that,"he said.
Mr Johnson has said he is "very excited" about his return to frontline politics.
He was mayor of London for eight years but has no experience of central government and his only Commons frontbench experience came as a shadow business minister between 2004 and 2007.
Speaking after his appointment, Mr Johnson told BBC News: "Obviously very, very humbled, very, very proud to be offered this chance.
"I think Theresa made a wonderful speech this afternoon about her ambitions for the country and how she saw the Conservative Government taking Britain forward.
"I completely agree with her sentiments and about opportunity, about giving people better life chances."
First port of call should be Berlin - Davis
David Davis has been appointed to lead Britain's negotiations on leaving the European Union.
He was given the newly-created role of Secretary of State for Exiting the European Union by Mrs May hours after she succeeded David Cameron as prime minister and set about building the team to redefine Britain's relationship with the EU.
Mr Davis is a staunchly anti-EU politician who believes a free trade deal will be struck with the bloc.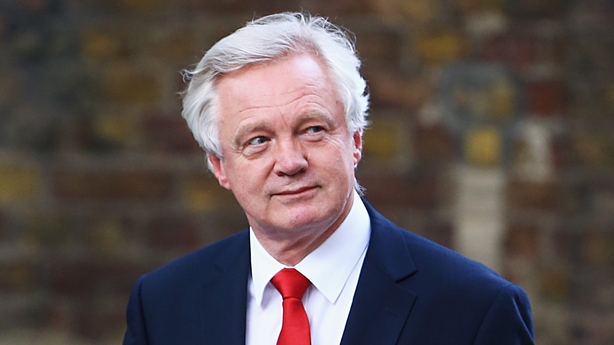 He will take on the crucial role of seeking to defend Britain's economy while unpicking over four decades of trade, legal and diplomatic ties to the EU.
At the heart of the job will be finding an answer to the key negotiating riddle: how can Britain keep access to the EU's single market while winning the right to restrict free movement of workers from within the EU?
In a speech delivered during the Brexit campaign, Mr Davis said: "There is almost certainly going to be a deal, one that maintains a free market between the EU and the UK."
He said Britain's first port of call should be Berlin, not Brussels.
"To strike the deal: absolute access for German cars and industrial goods, in exchange for a sensible deal on everything else," he said.
"The reality is that the hard-headed, pragmatic businessmen on the continent will do everything to ensure that trade with Britain continues uninterrupted."
"Once the European nations realise that we are not going to budge on control of our borders, they will want to talk, in their own interest," he said on Monday in an article for Conservative grassroots website Conservative Home.
Since the UK voted on 23 June to leave the EU, investors and politicians across the world have been left guessing about what Britain's future relationship with Europe will look like.
Mr Davis said the country should take its time before triggering the formal Article 50 process to leave the bloc, but that it could be ready to do so by the start of 2017 after consulting with Britain's constituent nations, businesses, unions and others.
"The negotiating strategy has to be properly designed, and there is some serious consultation to be done first," he said.
"This whole process should be completed to allow triggering of Article 50 before or by the beginning of next year."
Mr Davis worked in government in Britain's foreign office from 1994 to 1997, with responsibility for negotiations with Europe.
His appointment will set the tone for talks with fellow European states, many of whom have been keen for Britain to move swiftly to begin formal talks, and have talked tough on the prospects of giving away access to the EU single market.