A series of events to mark the 150th anniversary of the laying of the first working transatlantic cable are under way in Valentia, Co Kerry.
The cable reduced the time it took for communication to pass between London and New York from two weeks to two minutes.
The Great Eastern sailing steam ship set sail from Valentia bound for Newfoundland on 13 July 1866.
During the two week 4,000km journey it laid a cable that would become the first working communication connection between the two continents.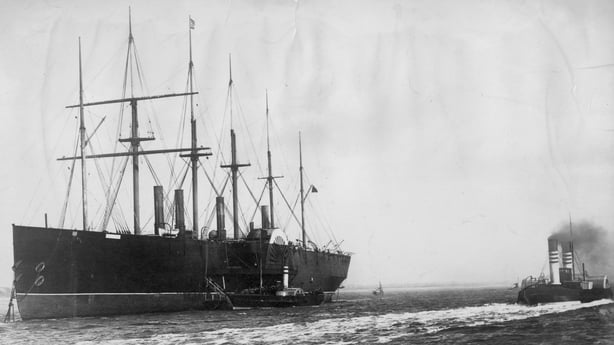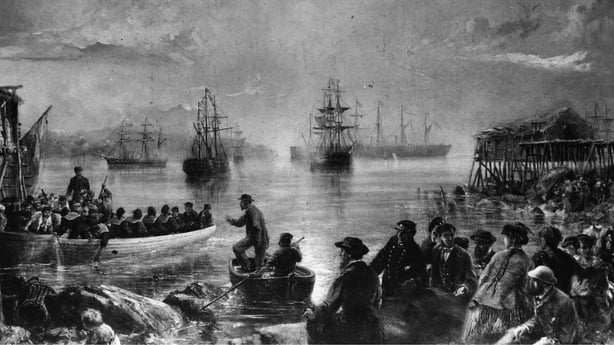 The shore station had a profound economic impact on the west Kerry area for a century, while the cable began new commercial links between the US and Europe which have flourished since.
It was the brainchild of American entrepreneur Cyrus Field, who made two unsuccessful attempts before finally succeeding.
The first officer on the Great Eastern - the biggest vessel in the world at the time - was Wicklow native Captain Robert Halpin.
While Belfast born scientist and engineer, Lord Kelvin, worked on the technical aspects of the cable.
Today a five-day family festival to commemorate the achievement got under way in Valentia, featuring a range of events including lectures, historical walks, robotic and coding workshops and a fireworks display.
Central to the festival is a campaign to try to get Valentia designated a UNESCO World Heritage Site so the legacy of the cable will live on for centuries to come.
Lovely collection of Halpin/transatlantic cable items at @NMMIreland- for day that's in it https://t.co/j6GTf87Q6J pic.twitter.com/RhYe3Asi1E

— Will Goodbody (@willgoodbody) July 13, 2016