Console founder Paul Kelly was questioned by the Department of Health in 2011 about the fact he had masqueraded as a hospital doctor, RTÉ's This Week has learned.
The special probe was conducted while current Fine Gael deputy leader James Reilly was minister for health.
The Department of Health said it pursued claims about Mr Kelly's past behaviour after being contacted by a parliamentary assistant working for a TD, who flagged that Mr Kelly had obtained a job as a casualty ward doctor in the 1980s under false pretences and spend three weeks working on the ward until caught by gardaí.
Mr Reilly had previously said he vaguely remembered some issues about Mr Kelly being raised with him informally by Tommy Morris, former assistant to former Fine Gael TD Derek Keating, but he said it was never put in writing and he knew no more about it.
However, the department has now confirmed that it did examine the issues which were raised on foot of concerns flagged by Mr Morris five years ago, at a time when Mr Reilly was minister.
Mr Morris, who was never informed about Mr Kelly being called in for questioning by Mr Reilly's officials, said it was an "enormous missed opportunity" to launch a forensic examination of Mr Kelly's operations.
While Mr Reilly says he has only a vague recollection of the issue being flagged, Mr Morris says that it was Mr Reilly who actually told him the name of the principal officer in the department to phone, to have the issue examined further.
Mr Morris was uncertain when he made the call to the principal officer but the department has now acknowledged that the parliamentary assistant did phone the officer in late 2011, and flagged major concerns over the integrity and trustworthiness of Mr Kelly.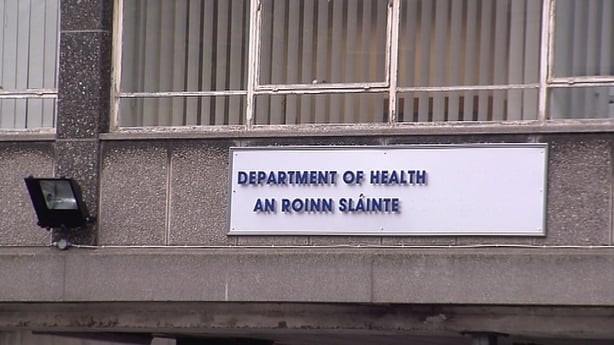 Responding to questions from This Week over the weekend, the department said it "was contacted by phone by a staff member working in a TD's office in the Oireachtas in relation to an allegation about Console CEO Paul Kelly's impersonation of a doctor in Baggot St Hospital in the early 1980s."
"The officer attempted to pursue the impersonation issue and in due course invited Mr Kelly into the department to give him an opportunity to respond.
Mr Kelly stated that the impersonation had been a "prank" in his student days some 30 years earlier and that this had been dealt with in court at the time where the Probation Act was applied," the statement continued.
Responding to further questions, the department said: "it is not either known whether the minister was informally briefed at any stage throughout the process".
The department did not say whether it had passed the information on to the HSE in 2011".
Speaking to This Week, Mr Morris said he was never told by the Department of Health that officials had called Mr Kelly in for questioning after he raised concerns about Mr Kelly.
Responding to an interview which he gave to the Irish Daily Mail earlier this month, in which he first said he told Mr Reilly about Mr Kelly's behaviour, Mr Reilly issued a statement eight days ago in which he said he had "met Tommy Morris on many occasions" and said "I do recall Tommy raising Paul Kelly with me on one such occasion in the Dáil canteen, but nothing specific".
"As was my regular practice, I would have advised him to follow up and put these concerns in writing."
"I would like to point out that as a public representative I have always sought to act in the best interests of the public", Mr Reilly said.