Austria's far-right Freedom Party has filed a legal challenge to last month's presidential election.
"Challenge to the presidential election runoff by [FPOe leader] Heinz-Christian Strache filed," Christian Neuwirth, spokesman for Austria's constitutional court, said on Twitter.
FPOe candidate Norbert Hofer was defeated in the second round of the election on 22 May by Alexander Van der Bellen, an ecologist, by just 30,863 votes.
A victory for Mr Hofer, presented as the friendly and moderate face of the anti-immigration FPOe, would have made Austria the first European Union member with a far-right president.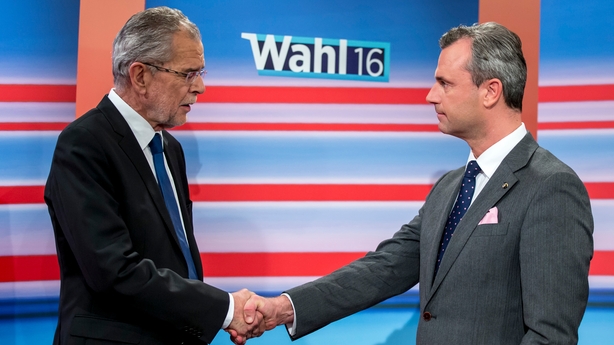 Preliminary results on 22 May had put Mr Hofer slightly ahead but after postal votes were counted Mr van der Bellen, who ran as an independent, was declared the winner of the largely ceremonial but coveted presidency.
Since then, the FPOe has complained of numerous irregularities.