Travel software company Datalex has announced it will create 100 jobs in Dublin over the next 18 months.
The new positions are part of 200 jobs announced across the company's global divisions.
The 100 Irish-based roles will be filled at Datalex's newly renovated offices in East Point Business Park, Dublin.
The remaining posts will be created worldwide, including China, the US and Britain.
Datalex Chief Executive Officer Aidan Brogan, said: "This is an exciting time of growth for our business. In response to the significant global demand for our digital commerce platform, we are looking for the very best talent to deliver the next evolution of digital travel commerce.
"We are actively recruiting globally and throughout Ireland for highly skilled senior software developers, architects, analysts, project managers and many other roles."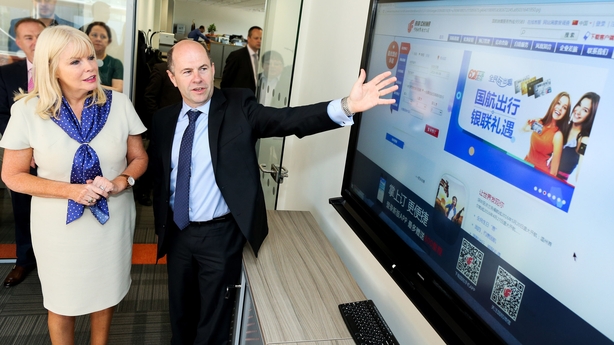 The Minister for Jobs, Enterprise and Innovation, Mary Mitchell O'Connor, has welcomed the announcement.
"Today's Datalex announcement that it is expanding and creating 100 jobs in Ireland and a further 100 jobs in its global offices is very welcome.
"I am particularly pleased that this expansion will provide 100 high quality skilled jobs for the Irish economy.
"Only a strong economy supporting people at work can pay for the services needed to create a fair society.  Datalex is a tremendous Irish success story with many of the world's major airlines using the software platform."