Tánaiste and Minster for Justice Frances Fitzgerald has said she is sure that Garda Commissioner Nóirín O'Sullivan will comment on the instructions she gave to her legal counsel at the O'Higgins Commission of Investigation.
The minister said Commissioner O'Sullivan would reveal whatever was legal and feasible in the appropriate forum.
Asked when that would happen, Ms Fitzgerald said it was up to the commissioner. She acknowledged that there would be a meeting of the policing authority on Thursday as well as a Dáil debate on the controversy this week.
Earlier, the new leader of the Labour Party Brendan Howlin said that he has confidence in the Garda Commissioner following the O'Higgins Commission controversy.
Speaking on RTÉ's This Week Mr Howlin said, however, that there was a need to be convinced that Commissioner O'Sullivan is driving the fundamental change needed to reform An Garda Síochána and that is completely intolerant of the suppression of whistleblowers.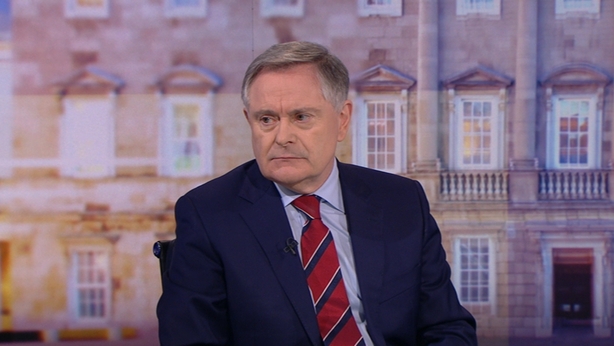 Mr Howlin said he was not convinced, as yet, that two Garda Inspectorate reports in the last year on wide-ranging reforms necessary in the gardaí have been embraced.
He said he has no confidence in the Department of Justice to drive change in the gardaí, because he feels the relationship between the Department and the force is too close.
He said: "Bluntly, I have no confidence in the Department of Justice to drive that change because I think there is too close of a relationship between the Department of Justice and An Garda Síochána, who sometimes see themselves as the downtown office of An Garda Síochána, as opposed to the people who are managing policing in Ireland, as well as a number of other things."
Mr Howlin said the Minister for Justice has to ensure that the new Garda Authority is given all the capacity that it needs to hold An Garda Síochána to account.
He said that judging by his time in government, there would be resistance within An Garda Siochana to efforts to implement reform.