There have been 412 same-sex couples married in Ireland since the marriage referendum almost one year ago.
This weekend marks the one year anniversary of the referendum, which saw 62% of voters say 'Yes' to same-sex marriage.
Figures released by the Department of Social Protection show Dublin accounted for just over half of all marriages - with 213 registered since the Marriage Act 2015 was signed into law last November.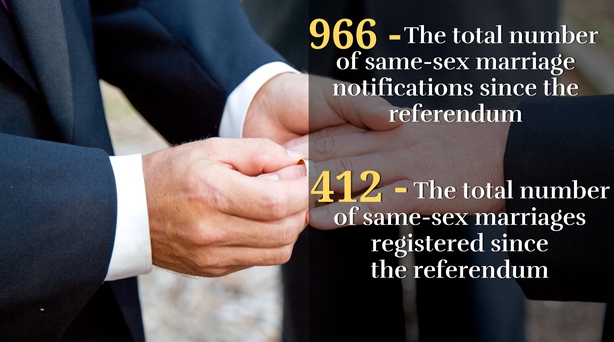 There were 43 marriages registered in Cork and 25 in Limerick, while Wicklow saw 17.
The counties with the lowest number - Carlow, Leitrim and Monaghan - all had one marriage registered.
Clare is the only county not to have registered a same sex marriage.
---
Breakdown of registrations by county