Minister for Foreign Affairs Charlie Flanagan has the incoming Government will "consult like no other" on legislation and on "doing the business of parliament".
Speaking on RTÉ's The Week in Politics, Mr Flanagan said parliament will play a "hugely important role".
He said it was a Government comprising of Fine Gael and other diverse groups and will "survive on the basis of a programme of goodwill with Fianna Fáil".
Fianna Fáil's Dara Calleary said he thinks the new "confidence arrangement" whereby his party abstains on budgetary and confidence motions can work.
He said it does not apply to legislation votes which, Mr Calleary said, ensures "the Government will have to listen to the views of the Dáil and the Seanad".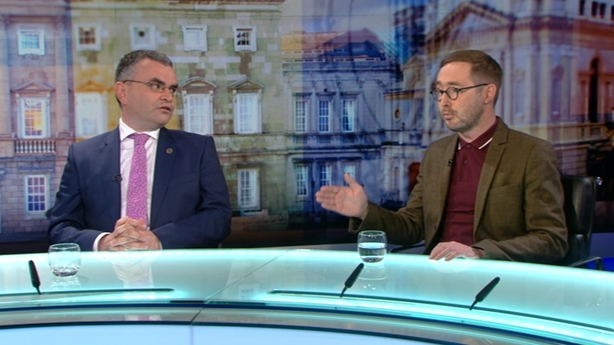 Speaking on the same programme, Sinn Féin's Eoin Ó Broin said the arrangement was a Fianna Fáil and Fine Gael coalition in "everything but name".
"Let them have their arrangement but people will see very, very quickly this is no change. This is a return of the failed Fine Gael-led government."
Consultation process on the future of wind turbines
The Minister for Communications, Climate Change and Natural Resources Denis Naughten has said he recognises that some people have objections to wind turbines and that he wants to see further public consultation on the issue.
Speaking at a series of functions in his constituency of Roscommon-Galway last night, Mr Naughten said he wants to see additional options looked at it so that other "energy solutions" can be brought forward.
He said the Government needed to develop more options alongside solar and wind power but added that he would work with the ESB, Bord na Móna and Coillte to not only maintain employment levels but drive the climate change agenda.
The new minister also said there "was a very positive future" for Portiuncula Hospital Ballinasloe despite months of uncertainty and ongoing issues there.
Mr Naughten, the first Cabinet minister in 30 years from the constituency, was greeted by hundreds of supporters and friends at 15 venues he toured across the two counties.
A current member of the so-called Rural Alliance of independent TDs, Mr Naughten was elected as a Fine Gael TD consecutively from 1997-2011 until he lost the party whip after voting against the government on the downgrading of hospital services.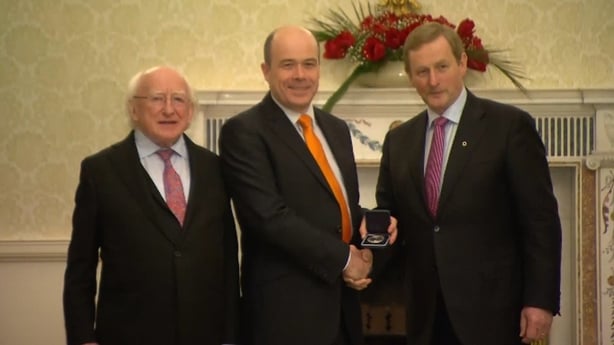 Mr Naughten, who also sided against Enda Kenny in the unsuccessful heave against his leadership of Fine Gael in 2010, was assigned the new portfolio of Communications, Climate Change and Natural Resources on Friday.
Meanwhile, Mayo TD Michael Ring said he believed the Government could last at least three years and he was confident that Fianna Fáil wouldn't renege on its commitments.
When asked if he was disappointed that he was not in Cabinet, he said he would have loved to have been a senior minister but added that he was hoping to become a junior minister.