Britain's Queen Elizabeth II celebrates her 90th birthday today in a milestone that will be marked both privately with family and publicly.
Tributes will be paid to the monarch - born on 21 April 1926 - who has become the country's first nonagenarian sovereign.
Well-wishers are expected to sing Happy Birthday to the Queen when she goes on a walkabout close to her Windsor Castle home later to acknowledge the good wishes of the public.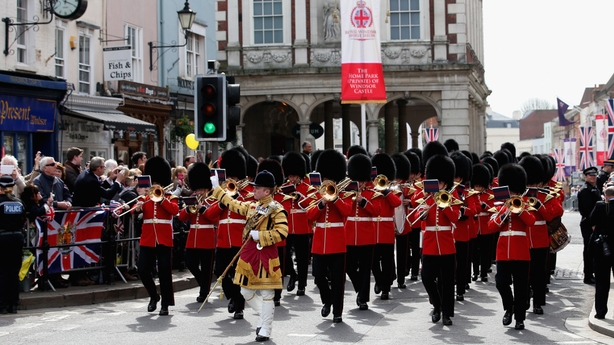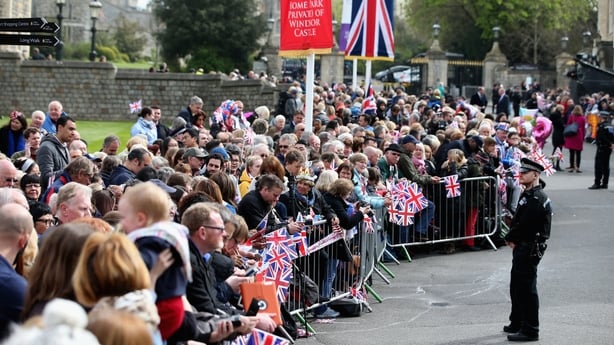 In the evening the night sky over her Berkshire home will be lit up by a beacon, started by her, the first in a chain of more than 1,000 that will spread across the country and the Commonwealth.
The Prince of Wales is understood to be making a speech in tribute to his mother at the night-time event.
Prime Minister David Cameron will honour the monarch's life when MPs debate a "humble address" to mark the birthday.
He is expected to say: "Throughout it all, as the sands of culture shift and the tides of politics ebb and flow, Her Majesty has been steadfast - a rock of strength for our nation, for our Commonwealth and on many occasions for the whole world."
The 90th birthday has been marked by the release of an historic photograph of the Queen surrounded by her five great-grandchildren - including Prince George and Princess Charlotte - and her two youngest grandchildren.
The image is one of three taken by celebrity photographer Annie Leibovitz, who has also captured the Queen informally with her only daughter the Princess Royal, and in the final image with four of her dogs, her corgis Willow and Holly and dorgis Vulcan and Candy.
One unusual tribute will see the Houses of Parliament lit up red, white and blue.
Traditional gun salutes will also thunder across the capital from London's Hyde Park and the Tower of London.
When she became Britain's longest-reigning monarch last autumn - passing Queen Victoria's record - she remarked that living to a ripe old age can bring many anniversaries: "Inevitably a long life can pass by many milestones. My own is no exception."
During her 64-year reign the monarch has been served by 12 prime ministers from Winston Churchill to David Cameron, while Barack Obama, who will visit for lunch on Friday, is the 12th US president to hold office over the same period.
Few events in her long reign have been steeped in more symbolism and historical significance than her state visit to Ireland in May 2011.
The sight of her bowing her head in Dublin's Garden of Remembrance to pay tribute to the rebels who rose up against British rule in 1916 has been hailed as a seminal moment in thawing Anglo-Irish relations.