An application to adjourn an oral hearing into proposals for a commercial incinerator in Cork Harbour in the interests of fairness has been turned down by an inspector for An Bord Pleanála.
Solicitor Joe Noonan, acting for the Cork Harbour Alliance for a Safe Environment, called for it to be adjourned so that "dozens of areas of clarification that haven't been addressed in the application" can be dealt with.
Mr Noonan said these put his clients and others at a serious disadvantage and in his view the board is giving undue weight to Indaver and too little weight to his clients and others.
But Inspector Derek Daly turned down his request saying it would be inappropriate to adjourn proceedings ahead of hearing from all parties.
Minister of State for Foreign Affairs Sean Sherlock also addressed the inspector.
He told him the proposal runs contrary to the wishes of the public and contrary to government policy on positive development in Cork Harbour.
Mr Sherlock said he fears it will compromise inward investment in maritime research and development.
Speaking on behalf of Indaver, Rory Mulcahy SC said in his opening statement that while the development of a plant to treat municipal waste did not accord with national waste policies in 2011, the landscape has changed completely.
Mr Mulcahy said that while the company's second application was refused, An Bord Pleanála made it clear at the time that the development of a hazardous waste to energy facility could be acceptable on the site.
He said it should be noted that the EPA had previously granted a license for both municipal and hazardous waste incineration at the site.
He added that the country's three regional waste management plans recognize the need for additional thermal treatment capacity for 300,000 tonnes of municipal waste.
The site remains, he said, an appropriate site for the location of the proposed development.
The company is expected to call up to 15 experts to outline its proposal and to deal with submissions made by others.

Over 260 submissions have been received by the board - among them submissions from PDFORRA on behalf of its members in the nearby naval bases, as well as the HSE, Cork County Council, and numerous local amenity and community groups, as well as individuals.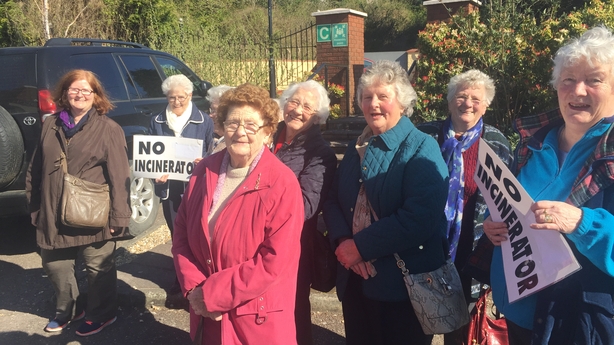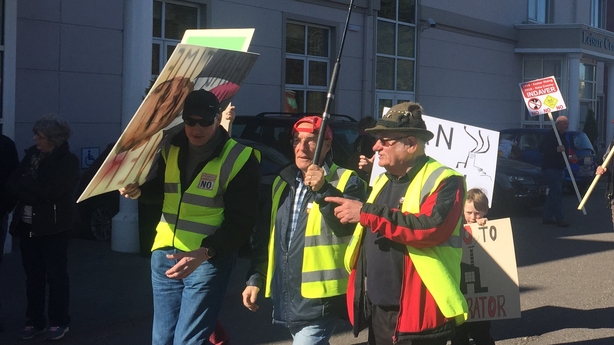 Earlier, several hundred local people, members of CHASE, protested outside the venue ahead of the hearing.
It is likely to take up to three weeks with a decision due in July.
The company is seeking permission for a commercial waste incinerator which will process up to 240,000 municipal and hazardous waste.
This is the company's third application for the site since 2001.
Its last proposal was turned down in 2011. Among the grounds for refusal were site suitability and risk of flooding.
The company has engaged with the planning board in a series of pre-planning consultative meetings since 2012.
In December, the application was deemed to be strategic infrastructure development under the relevant legislation.
The hearing is due to continue until 5 o'clock this afternoon and resume again in the morning.