Six people were arrested in a series of police operations in the Belgian capital, the federal prosecutor's office said, two days after jihadist attacks in Brussels left 31 dead.
Three of the suspects were detained "outside the door of the federal prosecutor's office," in the city centre, spokesman Eric Van der Sypt said.
The arrests were made in the Brussels boroughs of Schaerbeek, in the north and Jette in the west, as well as in the centre of Brussels itself.
It is understood a decision on charging the suspects will be made on Friday.
Meanwhile, the lawyer acting for Salah Abdeslam, suspect of the Paris attacks who was arrested in Brussels last Friday, has said the suspect wants to be extradited to France "as soon as possible" to face charges.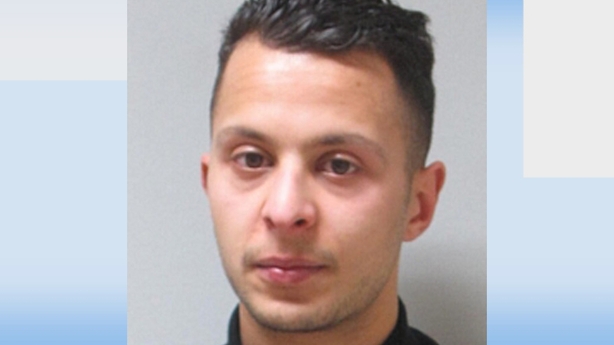 "Salah Abdeslam told me that he wishes to leave for France as soon as possible," lawyer Sven Mary said.
"I will ask the investigating magistrate not to oppose his departure."
Mr Mary said Abdeslam "wants to explain himself in France".

Paris prosecutor Francois Molins said last week that, at worst, it could take three months for Abdeslam to be handed over to France after he said he would oppose extradition to his homeland.

Abdeslam is due in court in Brussels on 31 March for the execution of a European arrest warrant issued by France.
Mr Mary said Abdeslam says he "didn't know" about the attacks in Brussels on Tuesday.
In a separate radio interview, Mr Mary said Abdeslam has not cooperated with investigators since the attacks in the Belgian capital.
"I don't want him to close up again. If he closes up again, we will be facing more cases like Zaventem and the Bataclan," he said, referring to Brussels airport targeted this week as well as the Paris concert hall struck by jihadists on 13 November last year.
Asked what Abdeslam thought of the Brussels attacks, Mr Mary said: "I don't want to know what he thinks. At this stage, it's not important."
Abdeslam, 26, who was shot in the leg during his arrest in the suburb of Molenbeek, "is recovering bit by bit from his injury, which was not serious", Mr Mary said.