Brussels has observed a minute's silence in memory of the 31 people killed in yesterday's attacks.
Defiant applause broke out after the symbolic display of solidarity from a large crowd at the central Place de la Bourse.
Prime Minister Charles Michel cancelled a trip to China and reviewed security measures with his inner cabinet before attending a memorial event at European Commission headquarters with King Philippe, Commission President Jean-Claude Juncker and French Prime Minister Manuel Valls.
"We are determined, admittedly with a strong feeling of pain in our stomachs, but determined to act," Mr Michel told a joint news conference with Mr Valls.
"France and Belgium are united in pain more than ever."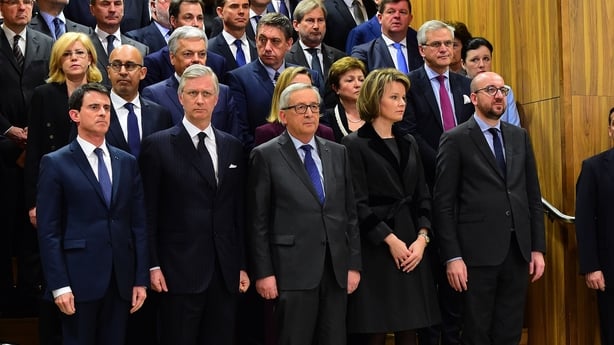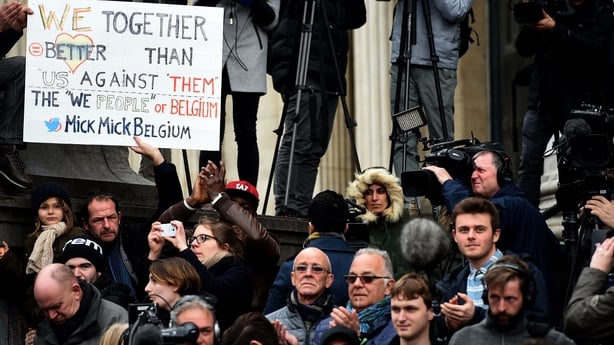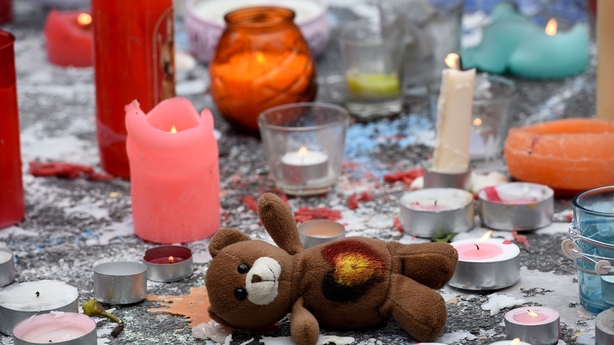 The first victim of the attacks has been named by officials as Peruvian Adelma Tapia Ruiz, 37.
She was killed in the bombings at Zaventem Airport.
Crowds pay tribute to the victims of the Brussels attacks at Place de la Boursehttps://t.co/zZk5bDnoFF

— RTÉ News (@rtenews) March 23, 2016
The Université Saint Louis announced the death of 20-year-old student Leopold Hecht at Maalbeek metro station on its Facebook page.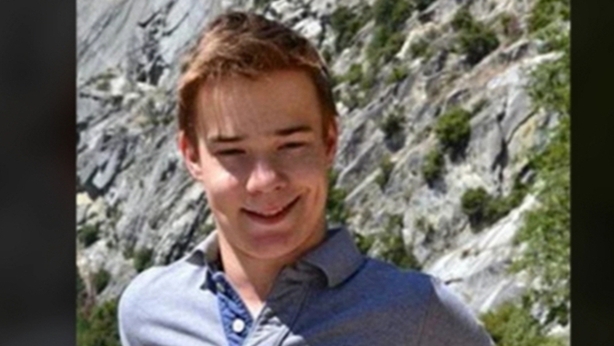 The Federation Wallonia-Brussels, a government organisation, announced that one of its employees - reported to be Olivier Delespesse - had been killed.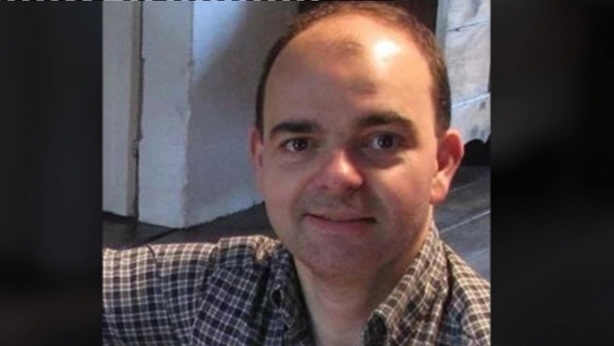 More than 1,000 people gathered around an improvised shrine with candles and street paintings at the Place de la Bourse
Belgium's crisis coordination centre kept the level of security alert at the maximum.
Some buses and trains were running but the metro and the airport were closed, along with key road tunnels in Brussels.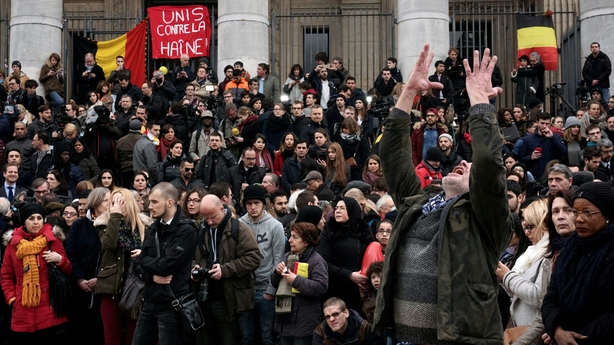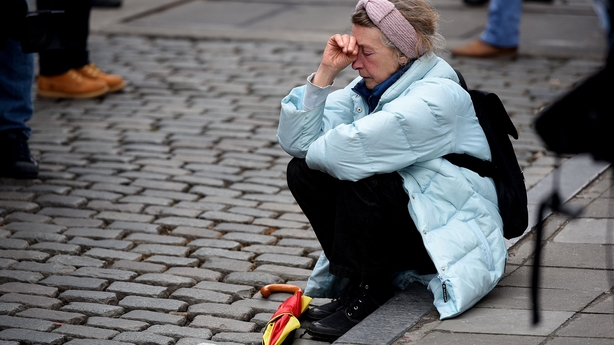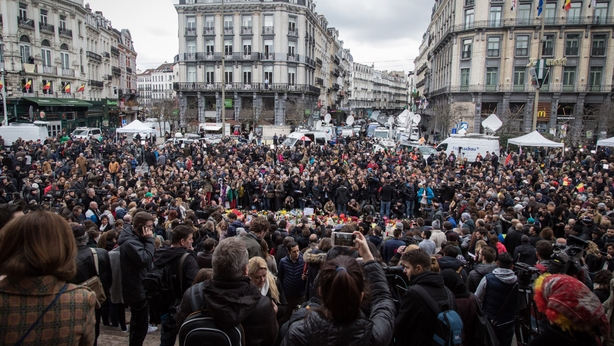 In Pictures: Brussels in Mourning
Belgium confirms brothers were suicide bombers
Concerns over missing British national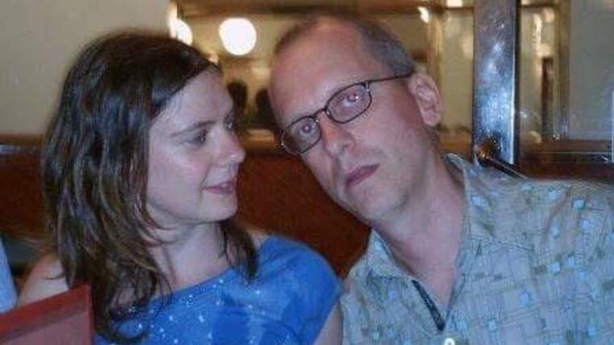 The British government has said it is "concerned" for one missing British national following the attacks.
Four Britons were injured in the attack, three of whom are in hospital.
Family and friends of David Dixon have appealed on social media after he failed to turn up for work following the attacks and has not been seen since.
The IT programmer, who lives in Brussels, was travelling to work but did not arrive at his office.
German citizens were among the injured in the attacks, a German foreign ministry official said, adding that it was also possible that Germans had been killed.
US officials said eight Americans, including four Mormon missionaries and a US Air Force airman and four members of his family, were injured in the bombings.
Husband and wife Justin and Stephanie Shults, originally from Tennessee and Kentucky, respectively, but now living in Belgium, also were missing after having dropped off a relative at the airport shortly before the blasts, Mr Shults' brother, Levi Sutton, said.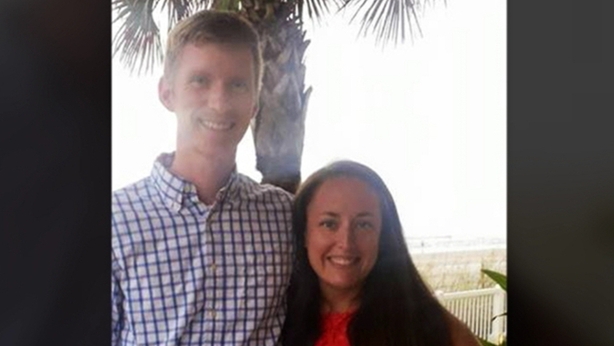 State Department spokesman Mark Toner told CNN that it now appeared that about a dozen Americans were injured.
He could not confirm whether any US citizens had been killed.
"We're still getting information. We're still trying to seek out the whereabouts of American citizens," Mr Toner said.
"Obviously, Brussels on any given day is chock full of American citizens."
Apart from the eight Americans confirmed as wounded, US media reported that relatives of at least four other Americans who had been travelling in Belgium are still trying to track them down.
Sister and brother Sascha and Alexander Pinczowski, who had been living in New York, remain unaccounted for, the New York Daily News reported. The Pinczowskis' citizenship was unclear.
Yesterday, acting Minister for Foreign Affairs Charlie Flanagan indicated no Irish people were injured in the attacks.
Books of Condolence signed in Dublin
This morning, President Michael D Higgins visited the Belgian Embassy in Dublin to sign a Book of Condolence.
Speaking at the Embassy, Mr Higgins said we must react to the attacks in a way that suits Europeans and not in a way that suits the perpetrators.
President Michael D Higgins speaks to the media at the Embassy of Belgium in Dublin #Brusselshttps://t.co/kAS8s8WhZ1

— RTÉ News (@rtenews) March 23, 2016
Taoiseach Enda Kenny also visited the embassy to sign the book.
Archbishop Eamon Martin has expressed his sympathy to the people of Belgium.
The Archbishop of Armagh and Primate of All Ireland said in a statement he offered his "prayerful solidarity with and deepest sympathies to the people of Belgium".
He continued: "The horrific loss of life and serious injuries caused by these senseless attacks undermines the fragile bonds upon which our peaceful coexistence as a society rests. I am mindful too of the work of security and healthcare personnel in offering assistance in a very difficult situation.
"I am also aware that these days are challenging for priests and pastoral workers as they seek to minister to many people in tense and stressful circumstances."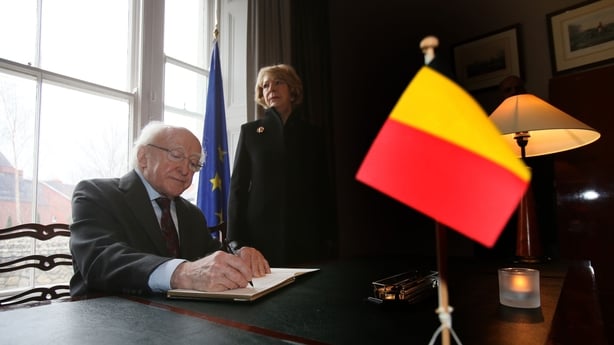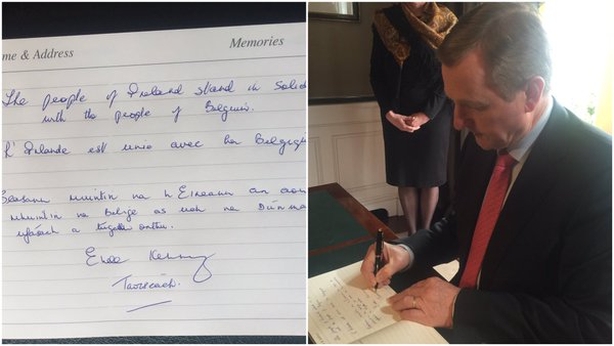 Irish flags at half mast as a mark of respect to #Brussels victimshttps://t.co/euOJe7LK1s

— RTÉ News (@rtenews) March 23, 2016
The Islamic Foundation of Ireland has condemned as indiscriminate and inhumane yesterday's attacks in Brussels and has dissociated Islam and its followers from the perpetrators of what it calls "these crimes against humanity".
In a statement issued from its Dublin headquarters, the Foundation "condemns in the strongest terms the heinous attacks on the people of the Belgian capital" which resulted in "the loss of thirty-four innocent lives and many injuries".
The Foundation said the attacks "are against all religious and moral values and are crimes against humanity that cannot be justified under any circumstances".
It adds that such acts should be denounced wherever they occur.
The statement ends by disassociating the Muslim faith and fellow Muslims from such violent and brutal acts and those who perpetrate them.
And it offers the Foundation's deepest condolences to the families of the victims and wishes a speedy recovery to the injured.
The Islamic Foundation of Ireland was formed in 1959 by Muslim students to represent Muslim interests here. Its headquarters are at the Sunni Mosque on Dublin's South Circular Road.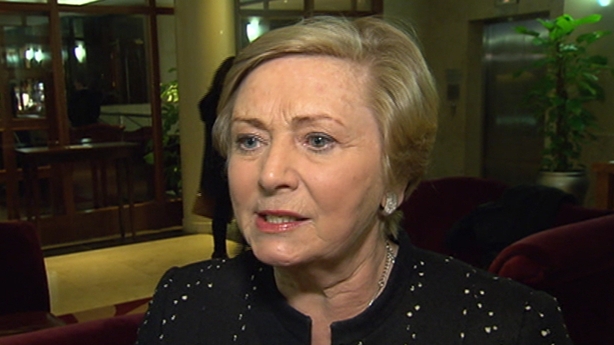 Minister for Justice Francis Fitzgerald has said there is no specific information in relation to a threat to Ireland, but that it can not be assumed that Ireland is immune from any threat.
Speaking on RTÉ's Drivetime, she said that security is under constant review and that resources in intelligence-gathering is one that needs more focus, saying resources are currently being allocated.
In connection with this weekend's Easter Rising celebrations, Ms Fitzgerald encouraged the public to enjoy them, saying the authorities have no information to suggest there is any security threat.