Belgian Prime Minister Charles Michel has said his country has been struck by attacks which are "blind, violent and cowardly".
At least 30 people have been killed in attacks at Brussel's airport and a metro station in the Belgian capital.
Mr Michel said "what we feared has come to pass", speaking of a "black time" for the country.
Global leaders have paid tributes to the victims of the attack, with Taoiseach Enda Kenny saying that once again Europe is under attack.
A minutes silence was held in the Dáil in memory of the victims, as well as the victims of Sunday's tragedy in Buncrana.
Taoiseach Enda Kenny paid tribute in the Dáil to victims of Sunday's tragedy in Buncrana and the attacks in Brusselshttps://t.co/socpHJtHWM

— RTÉ News (@rtenews) March 22, 2016
President Michael D Higgins also expressed his sympathies, saying the attacks "strike at the fundamental right of all to live in peace."
He added the actions "must not undermine the will of all Europeans to live and work together".
Minister for Foreign Affairs Charlie Flanagan has said the information available at present indicates there are no Irish victims of the attack.
Speaking on RTÉ's News at One, he said his department was actively engaged with the Belgian authorities and the Irish Ambassador in Brussels is monitoring the situation on the ground.
British Prime Minister David Cameron condemned the "appalling" attacks, saying "we will never let these terrorists win".
Speaking after an emergency meeting, he said: "We face a very real terrorist threat right across the different countries of Europe and we have to meet that with everything we have."
British Prime Minister David Cameron has condemned the "appalling and savage" attacks in Brusselshttps://t.co/eV9R1yWIim

— RTÉ News (@rtenews) March 22, 2016
French President Francoise Hollande said "the whole of Europe has been hit" by the attacks.
In a statement following an emergency meeting of senior ministers, Mr Hollande urged Europe to take "vital steps in the face of the seriousness of the threat".
French Prime Minister Manuel Valls said: "We are at war. In Europe we have been subjected to acts of war for several months."
UN chief Ban Ki-moon condemned the attacks, calling them "despicable" and demanding those responsible to face justice.
In a statement he said: "The despicable attacks today struck at the heart of Belgium and the centre of the European Union. The secretary-general hopes those responsible will be swiftly brought to justice".
Russian President Vladimir Putin said the attacks show that "terrorism has no borders and threatens people around the world."
Mr Putin added that more international cooperation is necessary in order to fight terrorism.
German Chancellor Angela Merkel said she was horrified by the attacks in Brussels and vowed Germany's help to "find, arrest and punish" the perpetrators.
She said: "The murderers of Brussels are terrorists without any regard for the principles of humanity ... The perpetrators are enemies of all values for which Europe stands today."
US President Barack Obama has said the thoughts and prayers of Americans are with the Belgian people.
Speaking in Havana, Mr Obama said what happened in Brussels is another reminder that the world must unite to fight terrorism.
He said he had spoken to Mr Michel and offered his condolences.
He added: "We can and we will defeat those who threaten the safety and security of people all around the world".
Attacks 'violate teachings of Islam'
Sunni Islam's leading seat of learning, Al-Azhar, said the attacks "violate the teachings of Islam" and urged the international community to confront the "epidemic" of terrorism.
"Al-Azhar strongly condemns these terrorist attacks. These heinous crimes violate the tolerant teachings of Islam," the Cairo-based group said in a statement.
"If the international community does not unite to confront this epidemic, the corrupt will not stop from committing heinous crimes against the innocent."
Security stepped up across Europe after attacks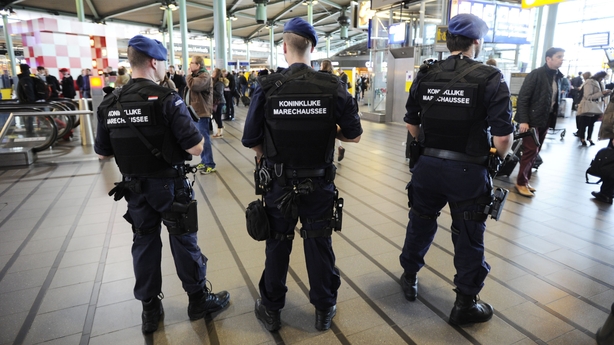 Security has been stepped up across Europe in the wake of the deadly attacks.
Belgium is sending 225 extra troops to the city while security at the country's nuclear plants has also been increased, according to the Belga news agency.
Senior political leaders in Britain and France held emergency meetings this morning in the wake of the attacks.
In France, security measures, already high following last November's attacks which killed 130 people in Paris, have also been reinforced at airports and train stations across the country.
A full deployment of security officials was under way at all eight terminals of Charles de Gaulle airport and its two railway stations, with reinforced checks on trains arriving from Brussels, an airport source said.
Additional patrols were also dispatched at Orly airport in southern Paris and the southern city of Toulouse.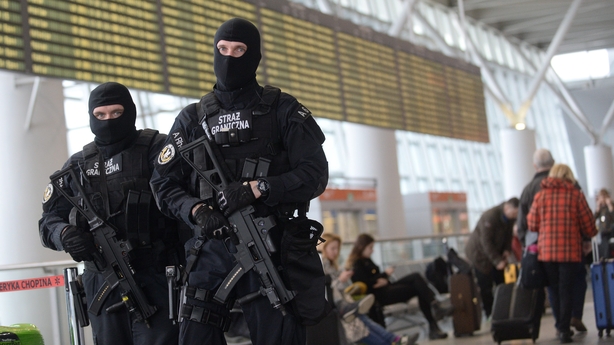 As it Happened: Brussels attacks || Timeline of events from Paris to Brussels
Security was beefed up at train stations and on public transport in the capital, a police source added.
1,600 additional police officers are to be deployed at borders and on transport.
The Netherlands has also tightened controls on its southern border with Belgium in the wake of the attacks.
Extra security patrols are also in place at a number of airports, including in Amsterdam, Rotterdam and Eindhoven.
Dutch Prime Minister Mark Rutte has advised against travel to Belgium.
German federal police said it has increased security measures at airports and train stations.
Police in Denmark, Sweden and Finland have also stepped-up security levels at airports and public places following the explosions.