A US judge has granted a government request to postpone a crucial hearing with Apple on accessing the iPhone of one of the San Bernardino attackers, after prosecutors cited new leads in the case.
Judge Sheri Pym said she based her decision on new information that the US government may be able to access Syed Farook's phone without help from the tech giant.
She ordered the government to file a status report in the case by 5 April.
In the court filing, the Justice Department stated that they may have found another way to access the device.
"On Sunday, March 20, 2016, an outside party demonstrated to the FBI a possible method for unlocking (Syed) Farook's iPhone," prosecutors said.
"Testing is required to determine whether it is a viable method that will not compromise data on Farook's iPhone.
"If the method is viable, it should eliminate the need for the assistance from Apple."
The unexpected development in the high-profile case raised questions as to whether the Justice Department might be backing-off from its confrontation with Apple.
Federal prosecutors requested the court order to compel Apple to assist the investigation into the 2 December shooting by Farook and his wife, Tashfeen Malik, killing 14 people and injuring 22 others.
The two were killed in a shootout with police.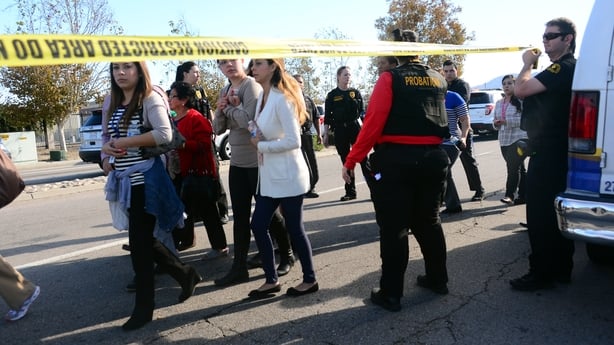 The FBI has been investigating the couple's potential communications with so-called Islamic State and other militant groups.
Apple, with the backing of much of the tech industry, is fighting the order, contending that it will undermine computer security and privacy for all consumers.