A meat processing company in Meath has admitted that it was responsible for a discharge into a local stream which turned it a blood red colour. 
Dunbia, located between Navan and Slane, said the incident happened on 4 March and described the discharge as a "factory process effluent".
It said the effluent was caused by a broken pipe, which has since been replaced. It said the discharge flowed from the factory for approximately 20 minutes and that it took "immediate action" to resolve the issue.
However, a local who filmed the incident said that the flow lasted about two hours and was only remedied after he made several calls to the company and the Environmental Protection Agency. 
Speaking on RTÉ's Liveline, Thor-Bjorn Preisler, who lives beside the plant, said that he has had concerns since late last year about discharges from the plant because of a strong smell coming from the stream near his home which flows into the River Boyne.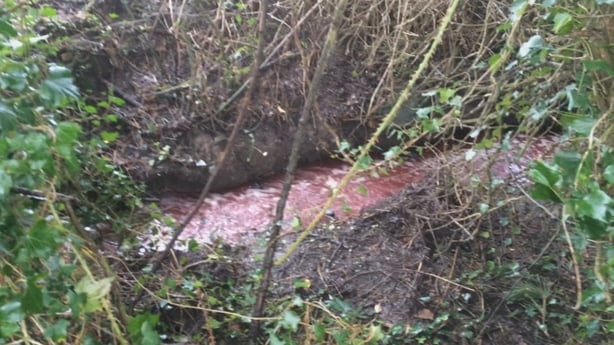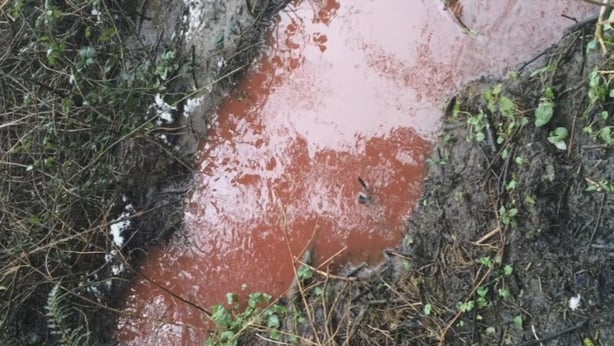 He said the discharge also contained lumps of fat and other unidentified substances. 
Dunbia said it has engaged with the EPA and Meath County Council on the incident. 
The Environmental Protection Agency says its investigation into the incident is ongoing and that it is still awaiting the results of samples it took from the scene.
It says it will consider its enforcement position in relation to its finding of the investigation and will take further enforcement actions if necessary.