Police investigating the attempted murder of a prison officer in Northern Ireland have warned that dissident republicans are intent on killing security force members to mark the upcoming centenary of the 1916 Easter Rising.
The 52-year-old long-serving prison officer, who is married with children, required surgery after an explosive device detonated under the van he was driving in Belfast just after 7am.
His condition has been described at stable.
He is based at Hydebank Wood Young Offenders Centre in south Belfast and works as a trainer for new recruits to the NI Prison Service.
The explosion occurred in the Hillborough Drive area off the Woodstock Road in the east of the city.
Detectives are examining whether the bomb dislodged from the vehicle as it was going over a speed bump, thus lessening the impact of the blast.
PSNI Assistant Chief Constable Stephen Martin said while the terror threat level in Northern Ireland has been categorised as "severe" for a number of years he was now describing it as "the upper end of severe".
"I believe there are people within dissident republican groupings who want to mark this centenary by killing police officers, prison officers and soldiers," he said.
"I am saying that publicly, I am saying it deliberately, and I am saying I need the help of the community. That is not inevitable, this does not need to happen, but we need the support of the community."
ACC Martin said the prison officer had been in the prison service for 28 years and is married with grown up daughters.
He added: "We could have been facing an absolutely tragic set of circumstances today".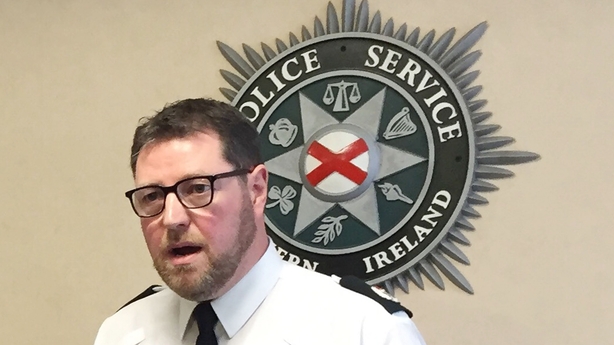 Chairman of the Northern Ireland Prison Officers' Association Finlay Spratt has said that it is quite clear dissident republicans are behind the attack.
Speaking on RTÉ's News At One, he said it is lucky the officer survived and prison officers need to be conscious of their security and their environment.
He condemned the attack and said those responsible should be jailed.
Northern Ireland Secretary Theresa Villiers said: "I utterly condemn this vicious attack on a prison officer in east Belfast.
"Like all his colleagues in the prison service, this officer serves the whole of the community, in stark contrast to the people who carried out this appalling and violent crime."
Stormont First Minister Arlene Foster also condemned the incident, describing it as disgraceful and despicable.
Deputy First Minister Martin McGuinness said those who carried out the attack need to "reflect on the futility of their actions and realise there is no prospect of them achieving anything in this way."
Minister for Foreign Affairs Charlie Flanagan said: "This callous and cowardly incident must be utterly condemned."
NI Prison Service director general Sue McAllister said: "My thoughts are with the officer and his family. This was a despicable act and an attack on us all.
"Today we stand side by side together, united as a Service. We will continue to do our jobs, and to serve the whole of Northern Ireland."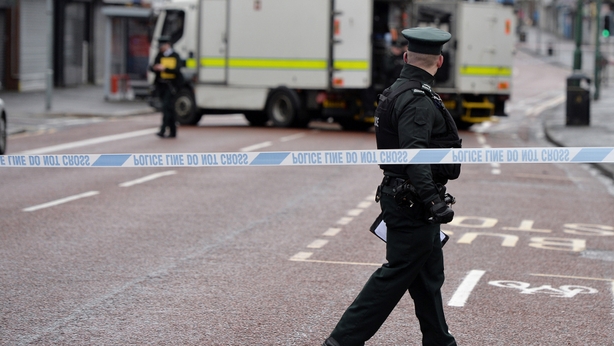 East Belfast Assembly member Chris Lyttle of the Alliance Party said he was outraged, describing the attack as a "sickening echo of the past".
"I am shocked and sickened someone has attempted to take the life of this man," he said.
"It is difficult to put into words the contempt every right-thinking member of society will have for those behind this attack. Those trying to return Northern Ireland to a climate of fear will not be allowed to win."
A suspicious object was discovered at an army barracks in Northern Ireland earlier this evening. PSNI and army technical officers examined the object at Thiepval Barracks in Lisburn.
The Belsize Road was closed off but the PSNI later said the object was "nothing untoward".
This morning's attack is the latest incident involving prison officers, police or security forces in Northern Ireland.
In 2012, prison officer David Black was shot dead by dissident republicans on the M1 motorway in Co Armagh as he drove to work at Maghaberry high security jail.
In 2011, 25-year-old policeman Ronan Kerr was killed by an under-car booby trap bomb in Omagh.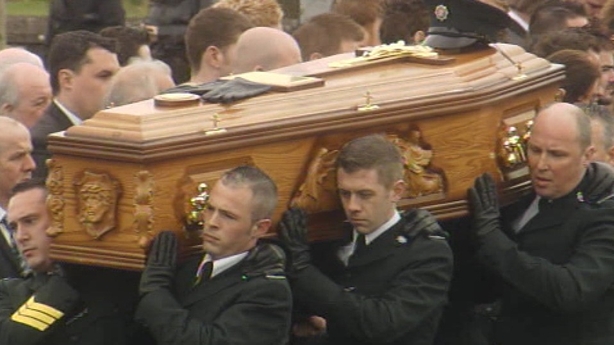 Two years earlier, two British soldiers and a policeman were murdered in separate attacks within 48 hours of each other.
In March 2009, the Real IRA claimed responsibility for gunning down Sappers Patrick Azimkar and Mark Quinsey outside army barracks in Antrim.
Two days later the Continuity IRA said they shot dead PC Stephen Carroll as he attended a 999 call in Craigavon, Co Armagh.