Police chiefs in Slovenia, Austria, Macedonia, Serbia and Croatia have agreed to limit the flows of migrants to about 580 per day per country, according to Slovenian police.
The police chiefs are "obliged to limit daily transit through western Balkans countries to a number which would enable a control of every migrant according to Schengen rules," the police said in a statement.
Around 475,000 migrants have arrived in Slovenia, a small Alpine country, since October, when Hungary closed its border with Croatia and pushed the migrant route west.
Most migrants continue on to Austria and other northern European states.
Recently Slovenia, which has two million citizens and is the smallest country on the Balkan migrant route, has seen several protests by local citizens against new centres for asylum seekers.
Citizens say they fear the new arrivals may threaten local security.
Slovenia has so far erected over 140kms of fence along its border with Croatia to ease border control.
This week it also directed the army to help police prevent illegal border crossings.
So far no major incidents have been reported.
Greece seeks to stem flow of migrants
Greece asked its passenger ferry companies and travel agencies to cut back on bringing migrants and refugees from frontline islands to the mainland and said its own chartered ships would stay put for a few days.
The moves, described by Greece's shipping minister as temporary, are designed to stem a flow of people mostly fleeing from violence in the Middle East, as border controls further north in the Balkans threaten to strand tens of thousands in Greece.
Most refugees arrive in the European Union after a short, but at times dangerous, journey by small boats from Turkey to nearby Greece islands such as Lesbos.
At least 20,000 refugees and migrants have been stranded in Greece after border shutdowns through the Balkans route to central and northern Europe.
Greece yesterday recalled its ambassador to Austria in anger over the border closures and has threatened to block European Union decision-making unless the bloc comes up with concerted action to deal with the crisis.
It refused a visit request by Austria's interior minister, officials said today.
A foreign ministry source confirmed a report in state agency ANA that a visit request by Austrian Interior Minister Johanna Mikl-Leitner had been turned down.
Greece has been unable to contain thousands of refugees at registration camps, with hundreds taking to the nation's highways to walk towards the northern border it shares with Macedonia.
Some were sleeping rough in central Athens, and others in stadiums.
Macedonia, to the immediate north, is accepting only Iraqis and Syrians, witnesses say, with Afghans being turned back.
There were an estimated 2,500 people amassed at Idomeni, the border area with Macedonia early today, with hundreds more on their way.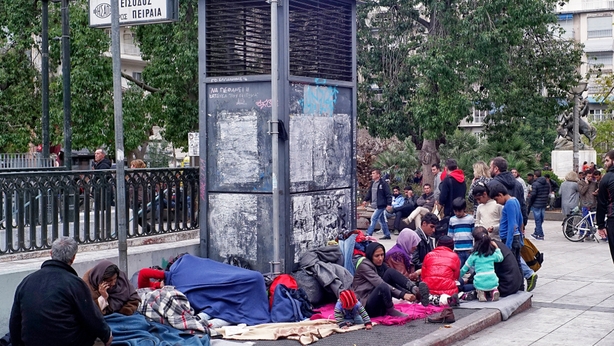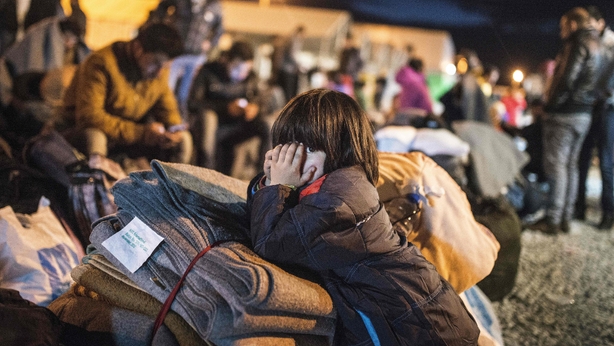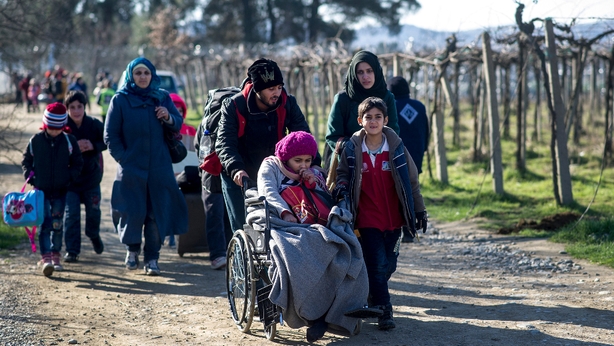 Hungary may hold referendum on quotas
Hungary could hold a referendum on European Union-mandated migrant resettlement quotas in 150 days at the earliest as the government's referendum question makes its way through the legal system, the justice minister said.

"The earliest possible time is 150 days, while the latest is 250 days," Laszlo Trocsanyi told a news conference.

Hungary has been at odds with the European Commission and some fellow EU countries over how to handle a migrant influx into the bloc.
Prime Minister Viktor Orban proposed a referendum on Wednesday to see whether Hungarians accepted the quotas, something his government opposes.
Meanwhile, Turkey sees the migrant crisis deepening unless attacks by Syrian government forces are stopped, a spokesman and aide to President Tayyip Erdogan said.

Ibrahim Kalin also told a news conference that Ankara has deported as many as 3,800 people in the fight against the so-called Islamic State.
Germany uncertain were 130,000 registered migrants are
German authorities do not know the whereabouts of 130,000 asylum seekers, the government said in a document seen by AFP.
Of around 1.1 million asylum seekers registered in 2015, "about 13% did not turn up at the reception centres to which they had been directed," the government said in a written reply to a question from a politician from the Left Party.
Some may have returned to their home countries, travelled on to another country, or gone underground, it said, adding that there may also have been repeated registrations of the same individual.