The Workplace Relations Commission has said it does not have the resources to adjudicate on cases of alleged discrimination by landlords against prospective tenants in receipt of rent allowance.
Since 1 January people in receipt of housing assistance, rent supplement, or other social welfare payments can no longer be discriminated against in relation to the provision of accommodation.
The Irish Human Rights Commission today launched a campaign informing prospective tenants who are discriminated against that they can take a case to the Workplace Relations Commission, which can make a maximum award of €15,000.
However the Director General of the Workplace Relations Commission Kieran Mulvey said that it has not be briefed on this change - and that it had raised concerns about it in advance.
Mr Mulvey said the WRC is not the appropriate body to deal with such complaints, nor is it adequately resources or equiped to deal with them.
Mr Mulvey said it came as a surprise to him when the Irish Human Rights Commission launched a campaign today, raising awareness about the new law.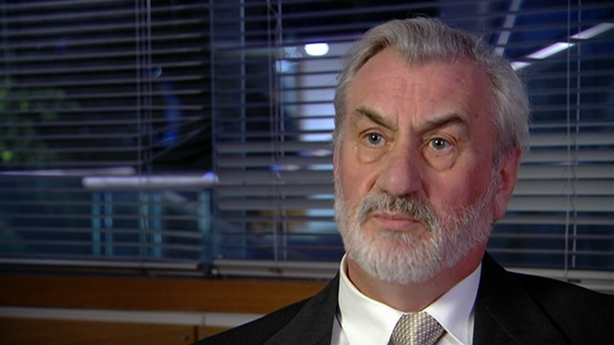 He says the WRC will work to fulfill its duties, but he believes the law should be changed, and complaints about housing assistance discrimination should be dealt with by the Private Residential Tenancies Board.
The IHRC campaign is warning landlords they can no longer discriminate against prospective tenants on the basis of being in receipt of housing assistance or rent supplement.
Landlords will be in breach of equality legislation if they include the words "no rent allowance accepted" in letting adverts.
The commission has published information for landlords, tenants and accommodation advertisers to alert them to the new legal protection for those in receipt of State supports.
A spokesperson for the Department of Justice has said that the inclusion of "housing assistance" as a new ground for protection under equal status legislation was announced in February 2015.
The spokesperson said that there would have been a consultation process with all relevant stakeholders, including the WRC, in advance of the provision coming affect on 1 January this year.
But CEO of Peter McVerry Trust Pat Doyle has called on the Department to engage with the WRC over the confusion.
"This piece of legislation has been in effect since 1 January.
"So to find out two months later that the WRC wasn't aware that it should be publicising its new responsibilities and accepting complaints in this area is very strange indeed," he said.
"Similarly it is disappointing that the WRC does not now have the resources to enforce or adjudicate on these complaints.
"The Department of Justice must move immediately to consult with the WRC to ensure the situation is clarified and that the body is resourced appropriately.
"It also needs to identify how this situation arose and make sure it doesn't happen again."
The new rules means that people in receipt of housing assistance, rent supplement, or other social welfare payments can no longer be discriminated against in relation to the provision of accommodation.
Chief Commissioner Emily Logan said her office is aware that the practice of posting discriminatory adverts continues, and it negatively impacts on families in receipt of State support by excluding them from the private rental market.
Speaking on RTÉ's Morning Ireland, Ms Logan said the new legislation is an "important first step" towards ending barriers for people on welfare accessing rental accommodation.
Homeless and housing group Focus Ireland said "many landlords are continuing to advertise that rent supplement tenants will not be considered.
"We have been contacted by a number of people who are facing homelessness unless they can find new accommodation and face this illegal barrier," it added.