Chocolate manufacturer Mars has recalled some of its bars and sweets in 55 countries including Ireland, after plastic was found in one of its products.
The products involved include certain packages of Celebrations, Mars Funsize, Milky Way Funsize, and funsize mix variety packs.
The recall includes Ireland, Britain, France, the Netherlands and Germany.
It comes after one customer found a piece of plastic in one product.
In a statement the company said that in some instances, such a piece of plastic could present a choking hazard.
A spokesperson for the company said there have been no customer complaints in Ireland to date.
But Mars has recalled a number products voluntarily, as a precautionary measure.
The recall involved some products with a range of best before dates from 8 May 2016 to 2 October 2016.
The products involved were made at a factory in the Netherlands.
In a statement the company said this an isolated incident and only the above products manufactured in the Netherlands are impacted.
It said no other varieties of chocolate, pack formats or bar sizes are affected in Ireland.
The overall Mars website appeared to be down this afternoon.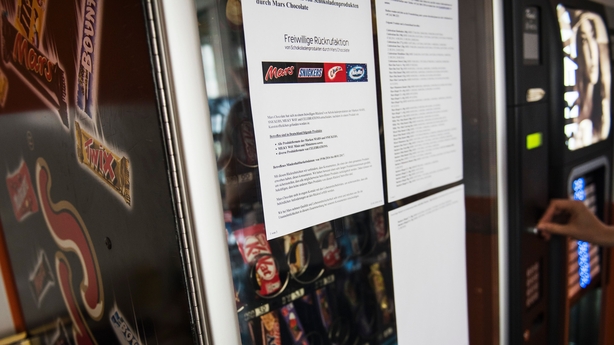 Mars Ireland recalls 7 products here @rtenews. Plastic found in 1 product. Recall in 55 countries as 'precaution'. pic.twitter.com/gkfBECsJK5

— Helen Donohue (@Donohuereports) February 23, 2016
Earlier, Mars initially ordered a recall of Mars and Snickers bars as well as Milky Way Minis in Germany.
It said the recall affected all Mars and Snickers products, Milky Way Minis and Miniatures as well as certain kinds of Celebrations confectionery boxes with best-before dates ranging from 19 June 2016 to 8 January 2017.
"With this recall, we would like to prevent consumers who have purchased one of the above-mentioned products from consuming it," said Mars.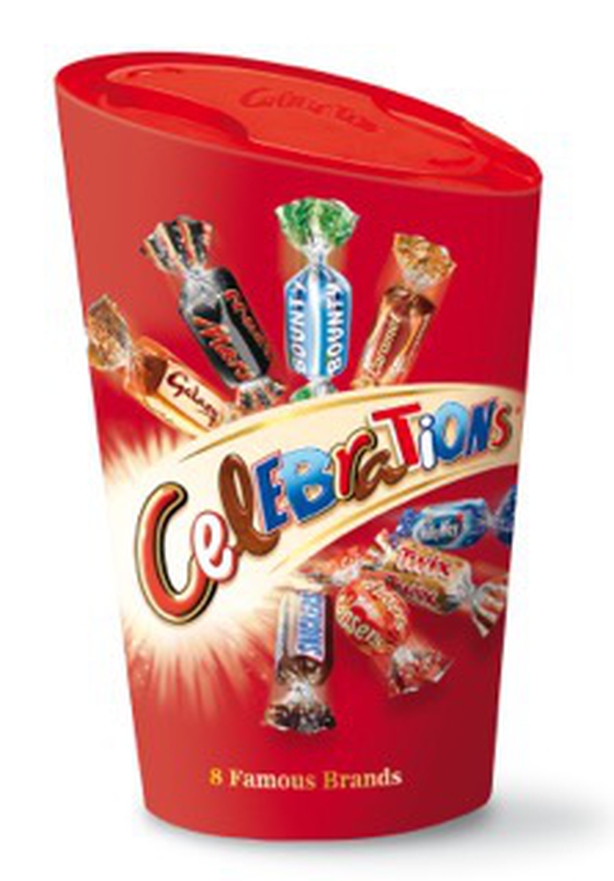 The US chocolate maker produces around ten million snacks daily at its factory in western Germany's Viersen.
It did not say what the total volume of the affected products was or what financial impact the recall would have.
The German offices of privately held Mars were not available for immediate comment.
The US giant's Dutch subsidiary also issued a call-back for similar products with the same expiration dates, Dutch news agency ANP said.
The products covered by the Dutch recall were all made at a factory in Veghel, in southern Netherlands, ANP said.
Anyone with any concerns over the products can phone 1890 812 315 or email recall@uk.mars.com or write to Mars Ireland, Box 2856, Dublin 4.