The Workplace Relations Commission has said no one is winning in the Luas strike and that it is about time people started getting real about the dispute over pay.
The comments by the WRC came on the second day of a 48-hour Luas strike with SIPTU members seeking a pay increase of up to 53% over five years.
Luas operator Transdev has called the pay claim excessive but said it would negotiate on its offer of between 1% and 3%, if SIPTU made concessions on productivity.
Speaking on RTÉ's Morning Ireland, WRC Chief Executive Kieran Mulvey said that as a result of the strike, workers have lost four days of pay, the company has lost revenue and commuters cannot go about their normal business.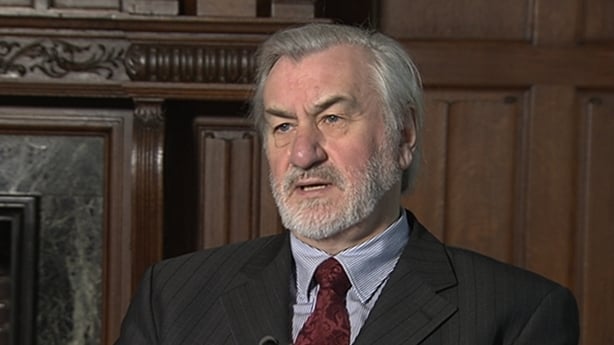 A similar two-day strike took place last week and further stoppages are scheduled for next month, on 8 March and 17 March, St Patrick's Day.
It is feared a St Patrick's Day work stoppage would cost Dublin around €50 million.
Mr Mulvey said workers in general, across the public and private sector, are now starting to request pay increases at reasonable levels and over reasonable periods of time, adding that the Luas workers will not "win the hearts and mind of the public on this one".
He said movement is needed on both sides of this, adding that the matter can be resolved.
"We're now going to ask both parties to come in to meet us separately next week and I think we will have words with both sides as to how they see this dispute being resolved without inflicting further pain on commuters, on themselves and on the general public."