A leading Catholic bishop has said he finds it difficult to envisage how any Catholic could support a party or politician in the forthcoming General Election willing to liberalise Ireland's abortion laws.
Bishop of Elphin Kevin Doran said there is a need to convince politicians "of the importance of supporting and promoting a culture of life that recognises the unique value of every human person, and we need to actively support those who do".
"Meanwhile, I find it very difficult to see how any Catholic could, in good conscience, vote for a candidate or a political party whose policy it is to legalise abortion."
In a separate statement, Catholic Archbishop of Tuam Michael Neary said it was regrettable some candidates have "declared their intention to work to remove" the 8th Amendment of the Constitution.
"This simplistic approach to the most significant of issues is not only an outright attack on the unborn, but an affront to the charter of human rights enshrined in Ireland's basic law," Bishop Neary said.
The amendment enshrines in law the equal right to life to the unborn and the mother.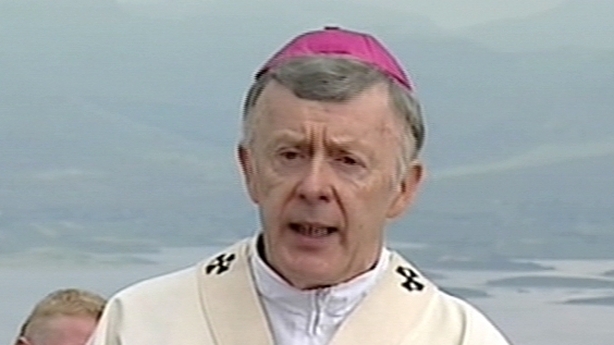 Some of the recent debate on abortion in Ireland has focused on liberalising the laws in relation to terminations in cases of fatal foetal abnormalities.
However, Bishop Neary said: "If an unborn child has a life-limiting condition, it would be inhumane to withdraw the protection of the Constitution to their right to life."
He said this was not exclusively a "Catholic issue" but about "life and basic human rights".
"At this time we have a crucial responsibility to our future generations.
"Permitting abortion in difficult cases is like pulling a loose thread in a garment.
"There may be no definitive point at which the unravelling can be stopped."