The lawyer representing the family of a 15-year-old Co Tyrone girl who disappeared in 1994 has said he is baffled as to why the authorities want to withhold information about the case.
Yesterday a junior minister in the Northern Ireland Office supported an attempt to hold back files related to Arlene Arkinson.
Arlene went missing after travelling from Castlederg in Co Tyrone to a disco in Bundoran, Co Donegal, and her body has never been found.
Her inquest is due to begin on Monday and the coroner, Judge Brian Sherrard, will decide if the request to withhold files is to be upheld.
Robert Howard was acquitted of Arlene Arkinson's murder but the trial jury was not told about his conviction for the murder of a South London schoolgirl.
Howard died in Durham prison, aged 71, last October.
The solicitor for the Arkinson family, Des Doherty (pictured below), said: "The Northern Ireland Office has weighed in at the request of the PSNI, so in effect the British government is supporting the police in the withholding of documents in relation to the death of a 15-year-old child - why?"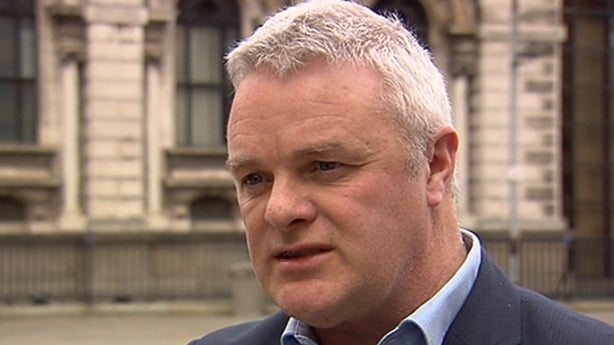 He also said a public interest immunity application, such as the one made by the Northern Ireland yesterday, is really only used in relation to matters of national security or when potential agents or other matters are involved.
We, as the legal team for the Arkinson family, remain as confused [about this] as members of the general public."