A two-day strike by SIPTU workers has brought Dublin's Luas service to a halt.
The red and green Luas lines are not operating today and tomorrow as SIPTU workers pursue pay increases of up to 53%.
Around 90,000 Luas customers are being forced to make alternative transport arrangements each day.
A further two-day stoppage has been scheduled for next week, and so far there is no sign of any intervention to break the deadlock.
There has been no break through in the conflict between Luas operator Transdev and SIPTU - as the union seeks pay rises averaging at 40% for members.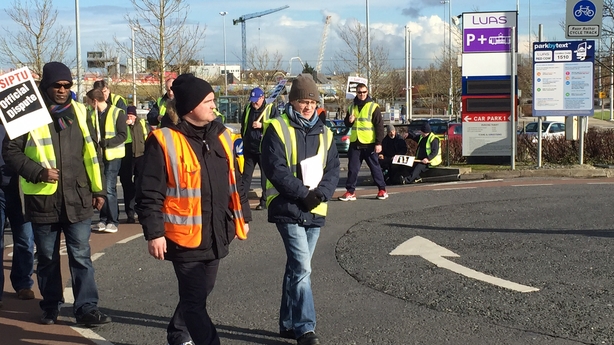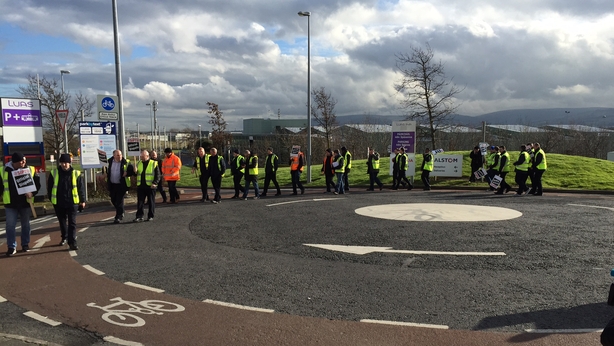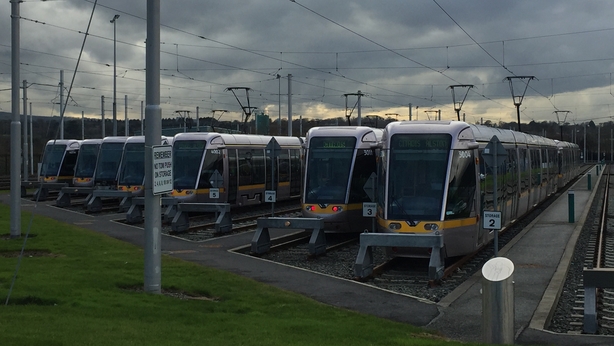 Meanwhile, Minister for Transport Paschal Donohoe has ruled out any additional Government funding to facilitate a resolution.
For some Commuters walking tram line to work, cafe Mima Beechwood stop has foot massage with coffee! #luas strike pic.twitter.com/6xokAWgKR5

— Ray Kennedy (@RayKennedyHack) February 11, 2016
Divisional organiser with SIPTU Owen Reidy said that the pay claim Luas drivers want to negotiate is up to 52% over five years.
Speaking on RTÉ's Morning Ireland, Mr Reidy said that there has only been one pay increase in the last six years (in 2011) of 2.5% while at the same time company revenue grew by over 30% during the recession.
The company has seen growth throughout the recession and that workers deserve to be rewarded, he added.
He said that the contract was between Transdev and the State authority, Transport Infrastructure Ireland, and the union had no role in the tender whatsoever.
Managing Director of Transdev Gerry Madden said that management would be happy to return to talks and consider any reasonable demands from workers.
Mr Madden said no other company in Ireland has been faced with pay demands of that kind.
He added that Irish tram drivers are very well paid compared to their European counterparts.
Mr Reidy said the union had some sympathy with Transdev, and that the union was happy to re-enter talks but future talks would need to involve Transport Infrastructure Ireland, which is ultimately responsible for operating Luas.