St John of God Services have closed a residential centre for people with disabilities and have moved residents from two others following damning inspection reports from the Health Information and Quality Authority.
The centres are on a campus in Celbridge, Co Kildare which is home to 137 people with intellectual disabilities.
Reports published today by the watchdog show inspections early last year prompted significant concerns about residents' safety and quality of life at the St Raphael's campus.
Inspectors then undertook a series of eight unannounced and two announced inspections.
They uncovered poor outcomes for residents and risks to health and safety.
Poor managerial oversight and governance arrangements were also a recurrent finding.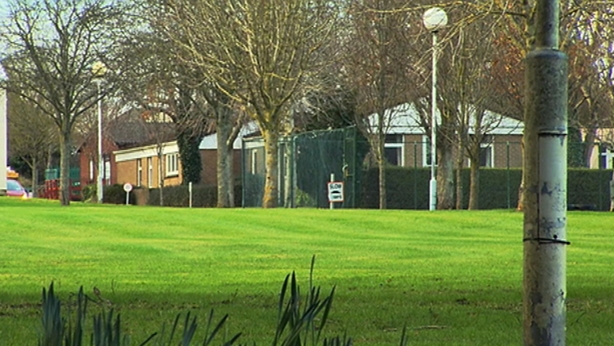 One centre had been run by a succession of three people in the space of six months.
Understaffing and a highly institutionalised lifestyle was a common criticism, with residents being put to bed from 7pm onwards even in mid-summer.
HIQA issued notices of proposal to cancel the registration of three of the centres.
St John of God Services then issued HIQA with plans for the closure of one designated centre, and plans to move a number other residents to improve their safety, welfare and quality of life.
HIQA says its most recent inspections have found that substantive changes in governance and management have been undertaken across this campus in relation to staffing, persons in charge and other management positions.
Staff at one centre on the St Raphael's campus began getting its 19 residents ready for bed at 7pm during a mid-summer inspection by HIQA.
According to the report on one of its June inspections, the workers explained that this was necessary as their numbers were reduced to three at 9 pm.
All 19 residents had "complex needs and required high levels of support".
However, inspectors found that inadequate staffing levels meant that residents were forced to wait for meals for prolonged periods and were not provided with appropriate levels of support, stimulation or interaction.
The inspectors were not satisfied that the care provided to residents had adequately improved since the previous inspection in April.
Agreed action plans were not being implemented to ensure regulatory compliance and this was contributing to negative outcomes and quality of life for residents.
Inspectors read an account of an incident in which a resident was found with head injuries that required hospital treatment. But, in breach of regulations, this had not been notified to the HIQA.
There had been no designated person in charge of the centre for almost four months despite this failing being identified by HIQA in April.
HIQA had previously inspected the centre in March and April 2015 and was "very concerned" by the negative findings then.
By the time of the June inspection, the St John of God Services had responded to April's review by furnishing HIQA with a corporate and centre-specific action plan.
It also offered assurance to the watchdog's Chief Inspector that the centre was being operated in accordance with undertakings previously submitted.
However, in June, inspectors found that actions had not been taken in accordance with these assurances.
Last September, HIQA's fourth inspection of Centre 2932 found "some incremental improvements" but it was still "substantially non-compliant" with the state's regulations and standards.
It was accommodating 18 residents and one respite bed was being provided on a rotational basis for a further 19 people who were receiving respite care.
Not all parts of the centre were clean and hygienic. And residents did not have appropriate personal space, room and/or storage.
While inspectors found that "some individual staff were clearly doing their best to care for residents, the overall structures and operational delivery of care was found to be significantly below the level that is acceptable in terms of regulatory compliance".
In a statement, St John of God Community Service Ltd said it fully accepts the improvements required by HIQA and said "corrective action plans" have been submitted to the watchdog.
St John of God Services has moved nine of the Celbridge residents into alternative homes over the past two months.
The company told RTÉ News it intends moving a significant number of others this year while meeting their preferences and needs.
It also says that since last year's inspections, significant improvements have been made to the residents' quality of life.
It added that a HIQA inspection last week acknowledged that improvements continued to be implemented in one of the seven centres.