Taoiseach Enda Kenny has said he has full confidence in Garda Commissioner Nóirín O'Sullivan.
Mr Kenny said the Government would provide any "facilities" requested by Commissioner O'Sullivan with regard to gang-related crime.
The Taoiseach's comments follow the launch of a murder investigation into the death of Eddie Hutch senior, the taxi driver shot dead in Dublin on Monday night.
Taoiseach Enda Kenny has expressed full confidence in Garda Commissioner Noirin O'Sullivanhttps://t.co/9Ar2vdLXAF

— RTÉ News (@rtenews) February 10, 2016
The Government's announcement of the addition of 55 garda position for a new permanent Dublin armed support unit was met with criticism from Garda sergeants and inspectors, who called it a "misleading" claim, as the 55 gardaí will not be new recruits but taken from other areas of frontline policing.
Speaking on RTÉ's Morning Ireland, AGSI Deputy General Secretary John Jacob said taking gardaí from operational duties will reduce effective policing in other areas.
"By taking them from operational duties you're reducing the capacity of the organisation to provide other services.
"So if you're taking them from operational units in stations that means that they're not available there then to provide a regular police service," he added.
He said the lack of recruitment over the last number of years and loss of gardaí during that time has left significant gaps in the force.
He added that he believed this response will be provided on an overtime budget which, he suspected, would be high intensity but short term which is not sufficient.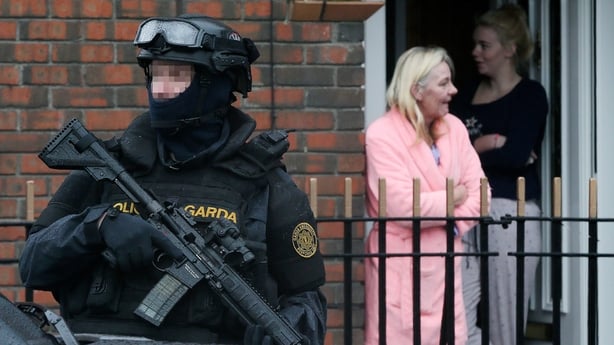 Detectives believe 59-year-old Eddie Hutch snr was killed in retaliation for the murder of David Byrne who was shot dead at the Regency Hotel last Friday.
Gardaí say they have made significant progress in the two investigations.
Following the attack at the Regency Hotel they say they have identified some of the killers whom they say are Irish and not contract killers from abroad.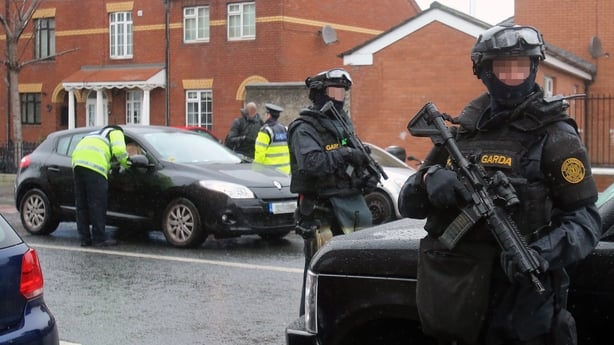 They are also optimistic they will secure vital DNA and forensic evidence from the getaway car used in the murder of Mr Hutch at his home in Ballybough.
Balaclavas and a drinks bottle of petrol were also found in the 3 Series BMW which the suspects failed to burn out and gardaí are now appealing to petrol station staff who sold fuel to anyone in a bottle to contact them.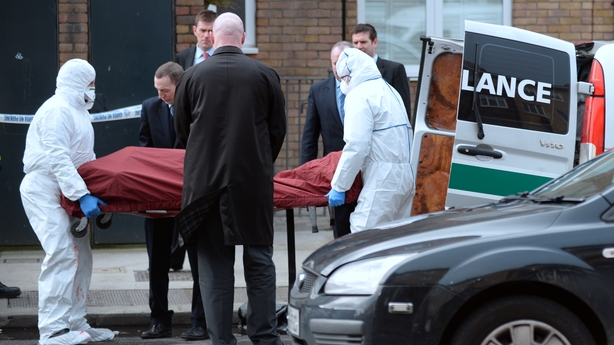 'Recent Dublin murders only tip of iceberg'
Speaking on RTÉ's News at One, a coordinator with Citywide Drugs Crisis Campaign has said the recent murders in Dublin are only the tip of the iceberg.
Joan Byrne said local people in the North inner city are shocked at the blatant way in which the murders were carried out but that on another level they are not very surprised because there has been a reduction in low level police activity in the area in recent years.
"They don't walk out at night. They don't let their children go out at night or early evening.
"What happened the other day I think, I hope is some kind of defining moment but I don't think local people in the area are convinced that it won't happen again" she said.