Gardaí had no specific intelligence about the attack at the Regency Hotel in Dublin on Friday in which one man was shot dead, according to the Garda Commissioner.
Nóirín O'Sullivan said a public sporting event was being held at the hotel and gardaí cannot go to every event just because there are criminals there.
David Byrne, 33, was shot dead and two other men were seriously wounded in the gun attack, which took place as a boxing weigh-in was being held.
Following the murder of 59-year-old Eddie Hutch Snr in Ballybough last night, in what is believed to have been in retaliation for the Regency Hotel attack, the Garda is to establish a new permanent 55-strong armed-support unit for Dublin.
Minister for Justice Frances Fitzgerald has announced it will operate in addition to the Emergency Response Unit and the Regional Support Unit.
Ms Fitzgerald met with Commissioner O'Sullivan and senior Garda officers this afternoon to discuss the violence.
At at press conference this evening, Ms O'Sullivan said they outlined their requirements to Ms Fitzgerald in terms of capacity and capability to respond to current and emerging threats.
She said since Friday, gardaí have an organisation-wide response in place, with plans in place for the coming days.
Ms O'Sullivan said this will involve three strands: investigating the killings, preventative actions including the continuation of armed patrols, and target and intelligence-led operations.
She added it is the early stages of the investigation and a lot of painstaking work is going on.
She said they are keeping an open mind about these incidents, they are looking at crime and terrorism and are ruling nothing out at this stage. 
Commissioner Nóirín O'Sullivan responds to a question on the issue of resources in An Garda Síochánahttps://t.co/mvb7bNlfQT

— RTÉ News (@rtenews) February 9, 2016
Gardaí investigating last night's shooting say they are looking for four masked men, two of whom fired shots from handguns at Mr Hutch Snr.
Assistant Commissioner Jack Nolan appealed to anyone who saw a silver 3 Series BMW with registration 06-G-8965, which left the scene and was abandoned on St Patricks Parade, to make contact.
He said gardaí believe the BMW, which was not a stolen car, was abandoned quickly because of Garda activity in the area and that the occupants left the scene in a dark-coloured 4x4 vehicle, possibly a Isuzu or Land Cruiser.
Asked if they have traced the owner of the BMW, Assistant Commissioner Nolan said they are making "significant progress" with that line of inquiry which is being "actively pursued".
He said a full forensic examination of the BMW and its contents including a drinking canister full of petrol has been conducted.
He also appealed to any retail outlet who may have sold petrol in a drink container that was found in the BMW to contact them.
A small black car, possibly a Peugeot or Renault, was also seen in the Poplar Row area at the time of the shooting. 
Anyone with information is asked to contact Store Street Garda Station on 666-8000.
Taoiseach Enda Kenny said gardaí have the full support of Government in dealing with the escalation in gang-related crime.
Speaking in Bray, Co Wicklow earlier today, Mr Kenny said Minister Fitzgerald has been very active in dealing with the issue.
He said he could not comment on the level of intelligence available to gardaí or on operational decisions. 
The Taoiseach said there was a situation of very high alert among gardaí at present and reiterated that what ever facilities were needed would be made available.
Minister Fitzgerald reiterated this commitment, describing the criminals behind the recent killings as ruthless.
Ms Fitzgerald said the issue of Garda equipment and armoury was discussed and is a matter "kept under constant review".
Ms O'Sullivan is also adopting a policy of saturation policing, involving multi-rolling checkpoints and controls paid for by overtime, she added.
The total cost of the package is an additional €5 million.
Ms Fitzgerald has also defended the use of the non-jury Special Criminal Court which deals with 1.6% of indictable crime.
She said not only is the court here to stay but a second one will begin work in April. 
Minister of Justice Frances Fitzgerald responds to question on armed Gardai. pic.twitter.com/McJmwCe2V7

— Sinéad Hussey (@SineadHus) February 9, 2016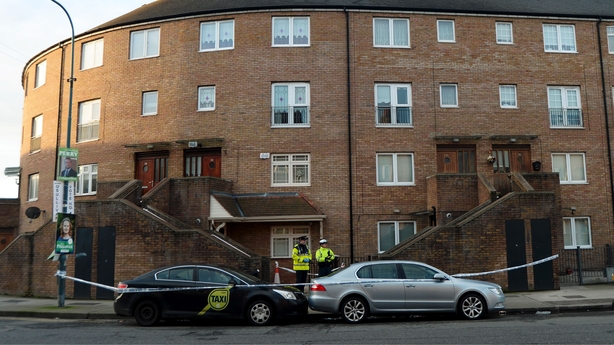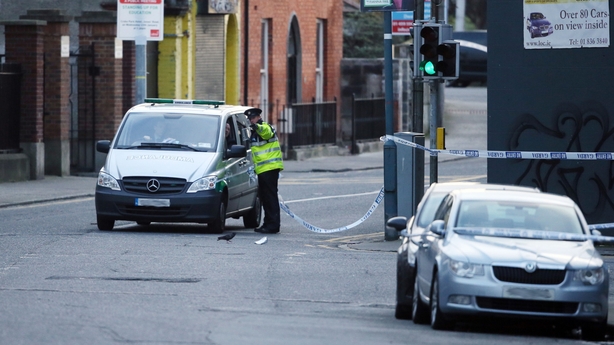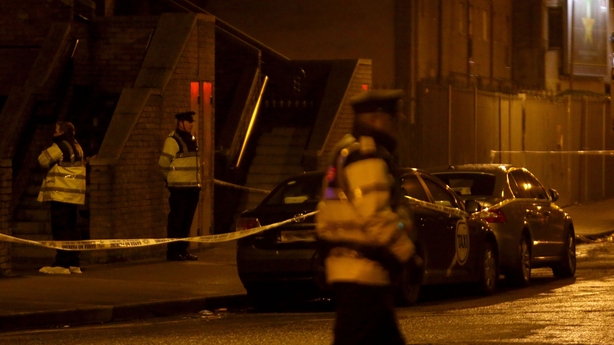 Earlier, the president of the Garda Representative Association has said the association is sending a clear and unambiguous message that there are not enough resources to tackle gang-related crime.
Dermot O'Brien said that additional resources and extra training for his members are urgently needed.
He said the association wanted a regional support unit to be put in place in Dublin immediately, along with other measures.
Speaking on RTÉ's Morning Ireland, Mr O'Brien said the association was looking for "the immediate introduction of MP7 submachine gun for the DDU [District Detective Units] and the return of the uzi submachine gun until the MP7 is introduced.
"And also we're seeking more dedicated recruitment to deal with such crime" he said.
Speaking on RTÉ's Today with Sean O' Rourke, Independent TD Maureen O'Sullivan said the recent murders are the accumulation of the cuts to garda resources and various community projects over the last six years. 
Ms O'Sullivan said that a "mini criminal assets bureau" should be set up to target middle ranking dealers.
Former Lord Mayor of Dublin Christy Burke has appealed for no retaliation and called for calm from all sides following last night's shooting in Dublin.
Mr Burke, who previously lived in Poplar Row where the shooting occurred, said locals have called for more garda activity in the area and for Fitzgibbon Street and Whitehall Garda Stations to be re-opened.
---
Further reporting - Paul Reynolds, Crime Correspondent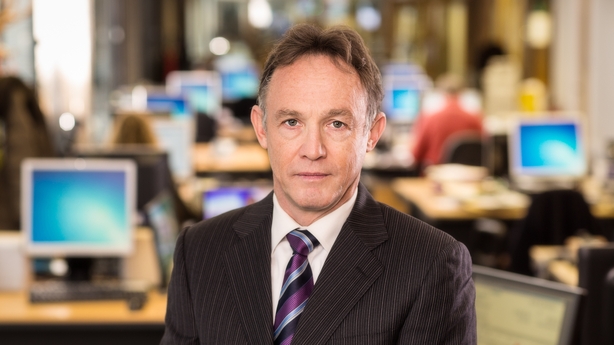 The murder of Eddie Hutch is in the words of the Minister for Justice "another deplorable example of the ruthlessness of gangland criminals".
A gang of armed men forced their way into his home at Poplar Row in Dublin's north city just before 8pm last night and shot him several times in the head and body.
He died at the scene.
Eddie Hutch was Gary's uncle and the brother of the well known Dublin Criminal Gerard Hutch, the man known as the 'Monk'.
The minister says gardaí will take all necessary steps to try to prevent further bloodshed but we have to recognise the challenges they face. 
She has urged gang members who have fears for their safety to come forward to the gardaí.
---
Archbishop speaks out against the violence 
Catholic Archbishop of Dublin has condemned last night's killing and encouraged gang members' mothers and grandmothers in particular to appeal to whatever humanity remains in the hearts of those involved in recent killings.
In a statement, Dr Diarmuid Martin described last night's killing as a further escalation of violence and brutal retaliation spurred on by "despicable and cynical exploiters who feel they can treat life lightly".
Dr Martin asks: "Is there anyone - even among their own ranks - who can speak to these cynical hearts? 
"Are there some persons of wisdom - especially mothers and grandmothers who must fear that their children will be dragged even more deeply into this spiral - who see the madness of such violence and who can appeal to whatever humanity remains in the hearts of those involved?  
He added: "The perpetrators are not idols or stars or heroes.
"They are criminals who threaten not just public order but democracy and the rule of law and who have no care for anything except their own criminal interests."
Govt needs to 'gain control' of gang situation 
Gang-related activities and "dissident republican thuggery and violence" remain a threat to communities across the country and there is a clear need to gain control of the criminal situation in Dublin, the Minister for Education has said.
Speaking at her General Election launch in Limerick, Jan O'Sullivan said the battle against organised crime cannot be lost.
She also used her election launch to warn against the possible consequences of the Special Criminal Court being dismantled if Sinn Féin were to form part of the next government.
Ms O'Sullivan said: "We know in Limerick that that court has been a key factor in getting the gangland bosses out of our communities and making it safer and we need that court to continue.
"The failure of Sinn Féin to any way endorse that court and the suggestion that members of jury might go into witness protection programmes shows how out of touch Sinn Fein are."
Minister O'Sullivan disagreed with opposition claims the government had taken their eye off justice insisting there had to be strong focus on the economy "because we wouldn't have the money for guards if we didn't have a strong economy".