The owners of Westport House in Co Mayo have put the 18th century mansion up for sale for €10 million.
Owners, the Browne family, will also be putting the surrounding 183-hectare estate up for sale as a going tourist concern.
The family said it had delayed their decision to sell last year to see whether the Government would opt to buy the property.
A loan on the property had been acquired by NAMA when the recession hit.
The house was built in 1730 and has been open to the public since 1961, offering a range of attractions and activities.
Speaking on RTÉ's Morning Ireland Sheelyn Browne said that the situation has been accelerating for the last eight years.
She said her father took a €6.5m loan in 2006 to try to save the house but shortly afterwards the value of the land collapsed.
She said the house is worth €50m to the local economy and she cannot understand why no one gave her father a chance to re-finance his loan while he was alive.
She added that her father reached out to try to get the loan restructured and that the family have made subsequent efforts to save the estate.
Ms Browne added that it was as if the family did not exist during the last number of years and it was time now for them to move on.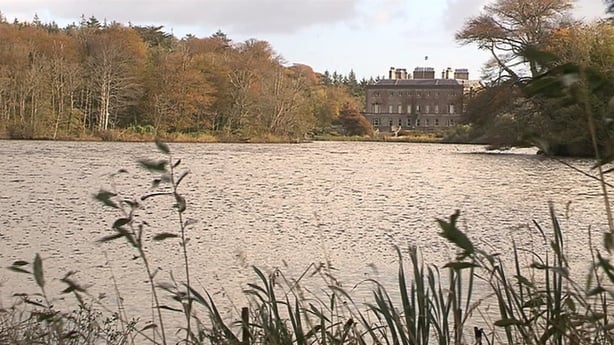 In a statement, the Browne family said: "There has been no meaningful progress made over the last four months since the future of Westport House became the subject of local concern and widespread media coverage.
"The family's hopes were raised last September when it was said that Mayo County Council were to step in and, as a first step, would acquire the loans from NAMA.
"The family has been in a very difficult position since the demise of their beloved father Jeremy Browne [in 2014] and the great uncertainty that surrounded the position of the loans then controlled by NAMA.
"The Browne family has regretfully accepted that as a result of this inaction there is now no choice but to put the entire property at Westport House up for sale," they added.