Leap Card introduces app for Android
Minister for Transport, Tourism and Sport Paschal Donohoe has launched a new Leap Card app.
The app, available on certain Android phones, will allow users to check their card balance, top-up their card with travel credit and collect pre-purchased tickets.
People can also top-up another users' leap card or check their balance.
Speaking at the launch Minister Donohoe said the app "further enhances the attractiveness" of using the leap card which he said cuts travel costs by 20%.
Community and Comprehensive schools offered training in reformed JC programme
The country's Community and Comprehensive schools have received letters from the Department of Education offering staff teaching training in the new reformed Junior Cycle programme.
Teachers at the 96 schools are members of two different trade unions, one of which - the ASTI - is refusing to cooperate with the new programme.
The Department of Education says more than 1,200 teachers working in Education and Training Board (formerly VEC) schools have already taken part in the one-day training programme. The training is open to all junior cycle English teachers.
The decision to invite Community and Comprehensive teachers to participate in training may cause difficulties in schools that have mixed trade union membership.
Work halts at Waterford construction site over pay dispute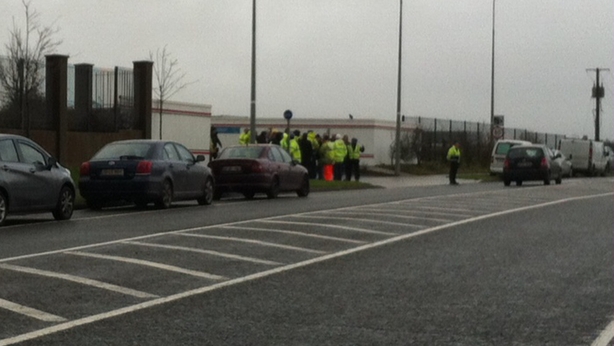 Up to 100 workers have been involved in unofficial strike action at a construction site in Waterford city.
The workers are in a dispute over pay structures at the West Pharma site on the Old Kilmeaden Road.
170 workers are employed on the site where Sisk's is the main contractor.

A SIPTU representative said workers are taking the unofficial action because national construction rates and overtime rates are not being paid.
A Sisk spokesman said the company has been in contact with SIPTU and is "willing to meet with the union to discuss further as soon as the work stoppage is called off and normal work has resumed".
460 patients on trolleys in emergency departments today - IMNO
There are 460 patients on trolleys in hospital emergency departments, or on wards today, waiting for admission to a bed.
Out of the 460 patients - 370 are in emergency departments.
The figures, compiled by the Irish Nurses and Midwives' Organisation, show Our Lady of Lourdes Hospital in Drogheda to be the worst affected, with 40 patients waiting.
Other hospitals badly affected are: Beaumont in Dublin with 35, Naas General with 29 and St Vincent's University Hospital with 28.
Crowley to contest general election
Former TD Jerry Cowley has announced that he will contest the forthcoming general election in the Mayo constituency.
Dr Cowley is standing as an Independent candidate, linked to the 'No Doctor, No Village' campaign.
He says changes to the Rural Practice allowance and other cutbacks in the health budget are having a detrimental impact on the availability of medical services in several parts of the country.
Dr Cowley was elected as an Independent TD for Mayo in the 2002 General election but lost his seat in 2007. He stood as a candidate for the Labour Party in 2011, when he secured 3,644 first preferences.