The shop in Belmullet Co Mayo that sold the winning ticket for last night's €13.7m Lotto jackpot last year sold a Euromillions ticket worth €500,000.
The €10 Quick Pick was purchased yesterday at Carey's newsagents and bookstore on the town's Main St.
In August 2015, the same retailer sold a winning Euromillons Plus ticket.
Last night's jackpot had been rolling over since November and is the largest prize won since a €12.1m jackpot in June 2014.
The winning numbers were: 10, 12, 13, 19, 43, and 45.
The bonus number was 5.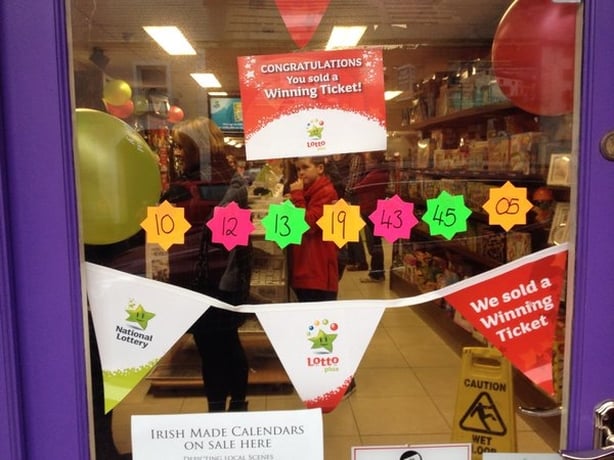 The National Lottery has advised that winners have 90 days from the day of the draw to collect prizes, while all winnings over €15,000 must be claimed at National Lottery offices in Dublin.
There was one winner of tonight's #Lotto Jackpot! The winning ticket was sold in the West. pic.twitter.com/7NKRUqbxDk

— The National Lottery (@NationalLottery) January 23, 2016
Earlier this week, the National Lottery's website and retail terminals were knocked offline by a DDoS cyber attack.
DDoS attacks involve a server hosting a website being flooded with service requests by the attacker, until it becomes unable to cope and the site drops offline.