Baptism should not be done just for school admittance - Archbishop
The Catholic Archbishop of Dublin has said priests should not be baptising children just so that they can gain admittance to Catholic schools.
Speaking during a visit to a school in the Dublin suburb of Bluebell, Dr Diarmuid Martin said Canon law stipulated that children should only be baptised if there was a reasonable probability that they would grow up as Catholics.
Dr Martin said he did not believe that the presentation of baptism certificates was an appropriate way to allocate school places.
Elderly hillwalker rescued in McGillycuddy's Reeks
A man in his 70s was rescued from Strickeen Mountain in the Gap of Dunloe area of the McGillycuddy's Reeks after suffering a suspected broken ankle.
Kerry Mountain Rescue was called out at around 12.15pm and stretchered the man to an ambulance.
He has been taken to Kerry General Hospital for further medical treatment.
Copyright case of Dylan Thomas images dismissed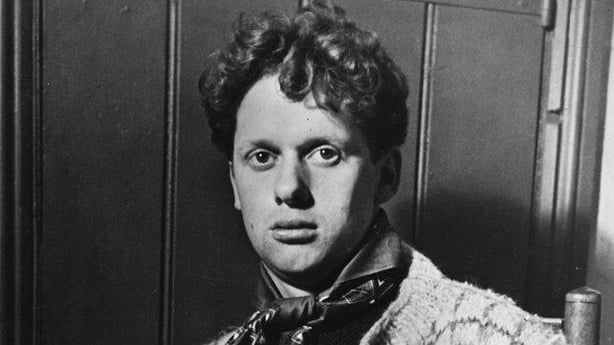 A judge has dismissed four cases for damages being brought by a company that owns the copyright to a number of images of welsh poet Dylan Thomas.
Pablo Star Ltd had taken legal action against three US publications and one New Zealand publication over unauthorised use of the images.
In the Dublin District Court, Judge Michael Coughlan dismissed all four cases on jurisdictional grounds, saying the defendants had no detectable connections with Ireland.
Judge Coughlan awarded costs against Pablo Star Ltd and refused an application for a stay on those costs.
Pope overturns century-old foot-washing tradition
Pope Francis has overturned centuries of tradition that banned women from a foot-washing service during Lent, upsetting conservatives and delighting women's rights activists.
Until now, only men or boys were formally allowed to take part in the service, in which a priest washes and kisses the feet of 12 people to commemorate Jesus' gesture of humility towards his apostles on the night before he died.
However in a letter to the Vatican department that regulates rites of worship, Pope Francis said the group should be made up of "all members of the people of God," including women.
The ritual takes place in Catholic parishes around the world the world on Holy Thursday, three days before Easter.
Developer makes new offer to Longboat Quay owners over fire safety works
Developer Bernard McNamara has made a renewed offer to owners at the Longboat Quay apartment complex to carry out the fire safety works at cost price.
The latest offer has provided more detail and has itemised all the elements of works that would be carried out.
The management company at Longboat Quay is assessing the proposal and it will be voted on by the 300 apartment owners in the next few weeks.
A threat of evacuation has been postponed until next year following legal proceedings, however, the works still have to be carried out. The cost had been estimated at €3.88m.
Second new case of Ebola in Sierra Leone within a week
A new case of Ebola has been confirmed in Sierra Leone, the second since west Africa last week declared an end to the epidemic, the country and the World Health Organization has said.
WHO spokesman Tarik Jasarevic said that the new case was the aunt of 22-year-old student Marie Jalloh, who died of the virus on 12 January.
The 38-year-old woman "was a primary caregiver during the young woman's illness," he said, adding that she had developed symptoms of the deadly virus yesterday while she was being monitored at a quarantine facility.
"The patient is being treated now," Mr Jasarevic said.
Two more held in Belgium over Paris attacks
Two men were detained for questioning in the Brussels neighbourhood of Molenbeek during police raids in the last two days linked to the deadly Paris attacks, according to prosecutors.
The investigating magistrate will decide today whether there is enough evidence to continue holding the pair or release them, the federal prosecutor's office said in a statement.
"Both were arrested due to their possible ties with different suspects in this case," it said, referring to the 13 November attacks when men armed with automatic weapons and suicide bombs killed 130 people and wounded many more across Paris.
The suspects were identified as Belgian national Zakaria J, who was born in 1986, and Moroccan national Mustafa E, who was born in 1981.