Former taoisigh Bertie Ahern and Brian Cowen joined mourners at the burial of PJ Mara in Co Galway.
Mr Cowen described the former government press secretary as a "man of great ability and talent".
Fr Frank Larkin presided over the funeral ceremony at Mount Cross cemetery in Kinvara.
Some 400 people were in attendance, among them prominent businessman Denis O'Brien, former government minister Ray McSharry and economist Colm McCarthy.
Ciaran Carey, Aide de Camp to the Taoiseach, attended on behalf of Enda Kenny.
Mr Kenny earlier described Mr Mara as someone who "moved colourfully through the world of politics".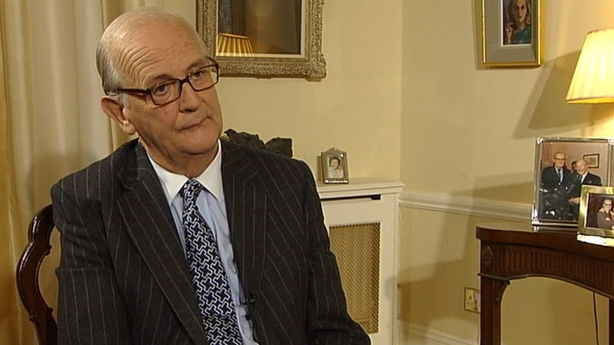 Mr Mara passed away in hospital in Dublin this week, aged 73, following a long illness.
He came to prominence as half of one of the best known duos in Irish politics, working with Charlie Haughey from the 1970s.
Mr Haughey appointed him to the Seanad twice in the early 1980s.
Mr Mara was Fianna Fáil press officer from 1983 until 1987, when he became the government press officer.
Mr Haughey resigned in 1992 and Mr Mara went into the private sector shortly afterwards, where his skills were in demand and clients included Tony O'Reilly, Tony Ryan and Mr O'Brien.
However, his heart was with Fianna Fáil and he returned to politics as the party's director of elections in 1997, 2002 and 2007.
Fianna Fáil was returned to government in all three elections.