Green Party leader leader Eamon Ryan has said a green voice was necessary in the Dáil in an address to almost 200 delegates at the party's general election convention in Dublin.
Mr Ryan also he made a number of points about the environment and climate.
He criticised Enda Kenny's recent address to the Climate Conference in Paris, who he said tried to "wriggle out" of firm commitments to the worldwide effort to tackle climate change.
Regarding the economy, Mr Ryan said Labour and Fine Gael appeared to think that adhering to the economic orthodoxy that held sway for the last 35 years is still the only way to go.
"They seem blind to the fact that the international financial crash in 2008 changed everything. It exposed the innate instability in the current model," he said.
Mr Ryan said lessons should be learned from the past. He cited the recent floods as an example of how climate change is affecting the country, and accused the Government of ignoring the environmental challenges facing Ireland.
On fossil fuels he said there is a need to keep four-fifths of the known reserves underground and stop burning peat and coal - which he said means ruling out fracking for gas.
Mr Ryan said everyone needed to know in the upcoming election campaign what each party thinks of such a divestment strategy.
"Are they for real on climate or will they just pay lip service to the changes we now know we have to make," he asked.
Mr Ryan also said there needed to be an end to the social divide and suggested bringing people back towards the centre of villages, towns and cities. He said the urban sprawl could not continue.
He said his party would be willing to take a collaborative approach with every party or grouping that gets elected.
"We will play whatever constructive role we can in the formation of the new government. We have made our position clear. We will work with everyone, adopting a positive approach should we be either in government or opposition" he said.
Meanwhile, Direct Democracy Ireland also held their national conference in Mullingar, Co Westmeath.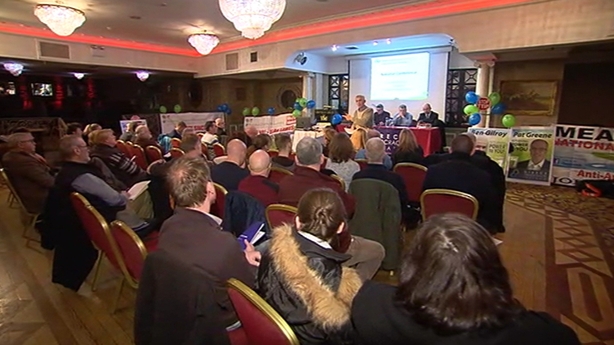 "Direct Democracy Ireland used this opportunity to introduce our party manifesto and introduce our declared candidates in the upcoming general election," a statement said.
"Our party's manifesto clearly defines the important issues and solutions that best suits the interest of the Irish people."