At least 15 people were killed in a blast apparently targeting police outside a polio vaccination centre in the Pakistani city of Quetta, according to officials.
The officers had been gathering outside the centre to accompany polio workers for the third day of a vaccination campaign in the southwestern province of Balochistan, of which Quetta is the capital.
Pakistan is one of only three countries where polio remains endemic.
Attempts to eradicate it have been badly hit by militant attacks on immunisation teams that have claimed nearly 80 lives since December 2012.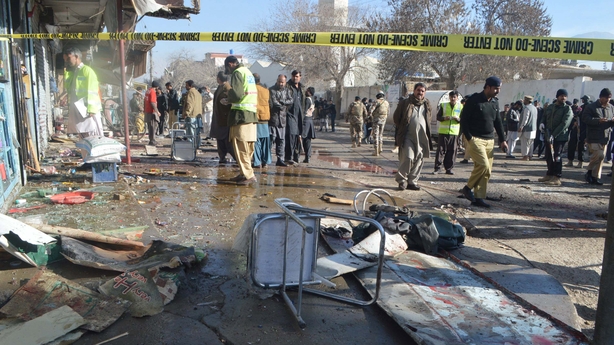 The most recent attack came in November last year, when unknown gunmen shot and killed the head of an immunisation programme in the Khyber Pakhtunkhwa district of Swabi.
The militants claim the polio vaccination drive is a front for espionage or a conspiracy to sterilise Muslims. In 2014 the number of polio cases recorded in Pakistan soared to 306, the highest in 14 years.
The expanded immunisation programme was launched in Pakistan in 1978 to protect children by immunising them against diseases including polio.