The US Powerball lottery jackpot has climbed to $1.5 billion (€1.38bn), making it the biggest potential prize for a single winner ever, according to lottery officials.
The payout has increased due to strong ticket sales yesterday and is expected to rise further before tomorrow's draw, according to officials.
The jackpot is worth $930 million if a winner chooses an immediate cash payout instead of annual payments over 29 years, according to the Multi-State Lottery Association.
The Powerball jackpot has been growing ever since the last winner was drawn in November.
The game is played in 44 states, Washington DC and two US territories.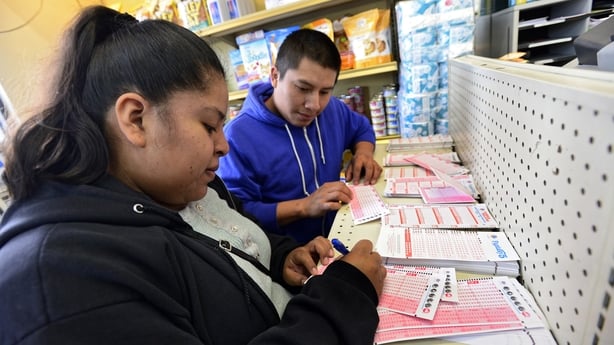 While the current $1.5bn prize is by far the largest ever up for grabs in North America, Spain's El Gordo lottery, or "the Fat One," had a prize pool of $2.45bn in December 2015.
A year earlier, it totalled $2.7bn.
However, El Gordo payouts are awarded to thousands of ticket holders while Powerball's riches could go to a single ticket holder.