The Minister for Health has said hospital overcrowding, with patients waiting on trolleys, compromises patient safety and affects clinical outcomes.
Speaking on RTÉ Nine News, Minister Leo Varadkar said that the current hospital crisis "will need sustained investment and time to resolve".
His comments come ahead of two-hour work stoppages by members of the Irish Nurses and Midwives Organisation (INMO) next week in protest at the issue. 
The stoppages are due to take place on Thursday 14 January at Beaumont Hospital, Tallaght Hospital, University College Hospital Galway, Midland Regional Hospital, Tullamore, Cork's Mercy University Hospital, Cavan General Hospital and University Hospital Waterford.
The INMO is seeking immediate re-engagement with Health Service Executive (HSE) management on how to deliver measures agreed at the Workplace Relations Commission (WRC) to address overcrowding and under-staffing.
Minister Leo Varadkar said there would be an engagement with the INMO involving the Department of Health and the HSE.
He said it seemed that nurses accept what is in the WRC settlement deal, but lack confidence that it will be implemented.
He said he understood the frustration of those working in emergency departments year-on-year while the same issues remain unresolved.
Mr Varadkar said that everything that can be reasonably done will be done to convince them that management, the HSE and Government are committed to the agreement.
He said that ultimately the nurses are the ones who can call the action off.
He said that overcrowding is down this year compared to last year by about 15% and down 25% in terms of waits over nine hours.
Mr Varadkar said "we are certainly nowhere where we should be" and that the kind of progress hoped for had not been made, given the enormous efforts made over the last year.
He said that while overcrowding is not safe, the problem can not be resolved in one year, adding that a  five-year plan is needed before the problem can be controlled.
The Minister also said there are a number of issues in Beaumont, including a catchment area with an elderly population, and there is no quick fix.
Mountainous move necessary to convince nurses - INMO
However, INMO General Secretary Liam Doran said it would take a mountainous move by the HSE to convince nurses that they were committed to implementing them, and to persuade them to call off next Thursday's stoppages. 
He also called for hospitals to be fined if they failed to implement their crisis protocols known as escalation policies appropriately.
Asked what the HSE could do in practical terms to restore nurses' confidence, he said they should find additional staff and stop moving ED personnel up to hospital wards.
Mr Doran said that when 30% of emergency department bays were filled with admitted patients, certain things were supposed to happen, including extra ward rounds, cancellation of elective procedures, the standing down of day clinics and the employment of additional staff.
He said that last weekend the HSE had failed to implement the escalation policy resulting in 558 people ending up on trolleys.
He acknowledged that the trolley numbers were going in the right direction, but said that was not happening fast enough and said nurses had cited examples of the trolley count being underestimated to reduce pressure on hospital management.
Mr Doran said discussions would have to start this evening at national and hospital level, and nurses want to see senior management at work on Saturday and Sunday to ensure trolley numbers do not grow.
However, he warned that as of now, planning is proceeding for the two-hour stoppages next week between 8am and midday.
Mr Doran welcomed the announcement that the HSE Special Delivery Unit is to investigate ten hospitals starting with Beaumont, Midland Regional Hospital at Mullingar and Cork University Hospital to examine how they had applied their escalation policies.
Call for non-urgent procedures to be cancelled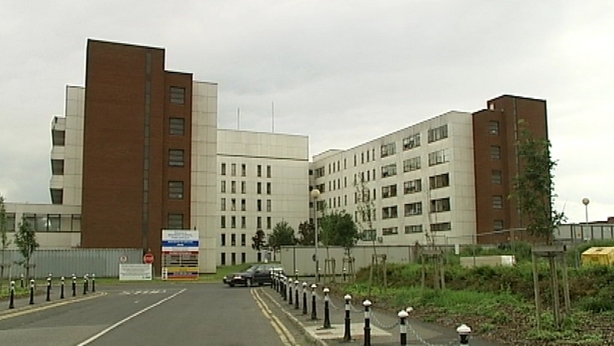 Meanwhile, Beaumont Hospital and others in the Royal College of Surgeons Hospital group have issued a circular urging staff to cancel elective or non-urgent procedures due to the pressure on emergency departments.
A spokesperson stressed that this happens every year around this time when demand is "winter-intensive" - and is not related to next Thursday's strike.
The RCSI hospital group includes Beaumont Hospital, Our Lady of Lourdes Hospital in Drogheda, Connolly Hospital Blanchardstown, Louth County Hospital, Cavan General Hospital, Monaghan General Hospital and the Rotunda Hospital.
Minister for Health Leo Varadkar has instructed the HSE Special Delivery Unit to investigate the operation of escalation policies in emergency departments in recent days.
Criticisms over waiting times for patients on hospital trolleys
The National Director of Acute Services for the HSE has said while the number of people waiting for a bed in hospitals around the country has fallen by 15% on last year, waiting times for those on trollyes are still too high.
Speaking on RTÉ's News at One Liam Woods said if we see an outbreak of flu this winter it would pose a significant challenge to capacity at hospitals.
He said: "Clearly if we see growth in demand for services, that will put more pressure on system ... What we've got to do I think and the focus from the time of the emergency department taskforce and winter planning is to try and discharge as many people as clinically we can safely, to ensure we have space to admit.
"But yes, when we face increased demand and we do face a challenge around dealing with the number" he said.
Mr Woods said a number of measures are being put in place such as opening services in clinics to support hospitals and the expansion of GP out-of-hour services.
He said they are starting to see a movement towards their target of having no more than 70 people waiting more than nine hours on a bed.
Concerns raised over patient safety
An emergency consultant at Beaumont has said doctors are operating in a very challenging environment which is putting the safety of patients at risk.
Speaking on RTÉ's Morning Ireland, Dr Peadar Gilligan, who is also chair of the Irish Medical Organisation's consultant committee, said: "We feel that our ability to provide care is compromised by virtue of the fact that we can't assess the patient in an appropriate space, therefore the sort of questions we can ask of the patient are somewhat compromised.
"Our ability to do a thorough clinical examination is compromised as well. And indeed our ability to deliver timely treatment is hugely compromised by virtue of the fact that often times we have to wait for a clinical care space to become available to try and see the patient."
Overcrowding has eased at the hospital today where the number waiting this morning was 39, a reduction on the high of 54 yesterday.
The figures show that compared with recent years, Beaumont has been experiencing more pressure on its emergency department in recent days.
Compared with this date last year, Beaumont had 34 patients waiting on 7 January 2015.
On the same date in previous years, it had 35 patients waiting in 2014 and 22 patients in 2013.
Nationally, the number of patients on trolleys in hospital emergency departments, or on wards today, awaiting admission has reduced to 427, down 46 on yesterday's figure.
There were 584 patients waiting in hospitals around the country on this date last year.
For the previous comparable dates, there were 461 patients waiting in 2014 and 284 waiting in 2013.
HSE advises GPs not to refer patients to Beaumont
The HSE has written to GPs in the Beaumont Hospital catchment area advising that they refer certain patients to the Smithfield Minor Injury Clinic.
The clinic provides a public service for the nearby Mater Hospital but the HSE said that the executive has agreed with the Clinic to extend its public service to patients in central and north Dublin, to ease pressure on Beaumont's emergency department.
The new service starts today at the clinic, which is run by Charter Medical and is also a private clinic.
It said that Beaumont saw the highest number of attendances in the past 18 months yesterday, with 200 patients presenting, which is almost double the average daily attendance. 
The letter also said the hospital has been receiving a high number of older patients, 80 years and over and many patients with respiratory and influenza symptoms.
"It is hoped that by offering alternatives to your patients with minor injuries, we will be able to meet their needs promptly and effectively and at the same time provide space for Beaumont Hospital to treat complex patients", the letter to GPs said.
The HSE said it recognised that complex patients requiring admission will still need to present to Beaumont.