The American wife and father-in-law of a Co Limerick man who are charged in relation to his death have been released on bail pending their trial.
Molly Martens Corbett, 32, and her 65-year-old father Thomas Martens appeared before the Superior Court of North Carolina in Davidson County, Lexington yesterday charged with second degree murder and voluntary manslaughter.
Father-of-two Jason Corbett, 39, died from head injuries at the home he shared with Ms Martens Corbett on 2 August 2015.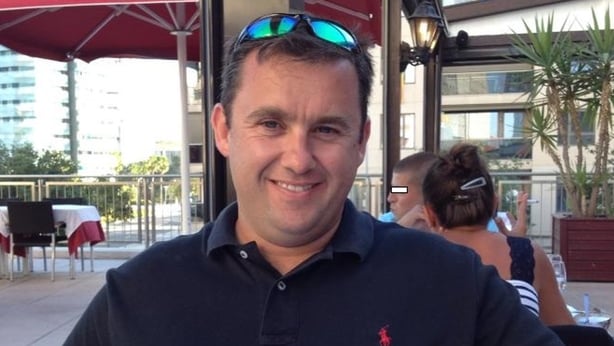 Late yesterday, following individual payments of $200,000 to the court as security, and the surrender of their passports, Ms Martens Corbett and Mr Martens were released from the Davidson County sheriff's custody.
They also agreed not to contact the Corbett family, specifically Mr Corbett's two children from his first marriage, who Ms Martens Corbett had cared for as an au pair before marrying their father.
Ms Martens Corbett and Mr Martens are due to appear again before the Superior Court of North Carolina in Davidson County on 19 January.
Jason Corbett's sister Tracey Lynch and her husband David Lynch were in court.
Afterwards, Mrs Lynch made a brief statement expressing the family's appreciation to all of the authorities that had been involved in the investigation.
She said the family wanted "all the facts to go in front of a jury" in order to uncover the truth of what had happened.
She said the family continued to grieve over the loss of Jason, adding that his children were doing "pretty well given what has happened", and that the wider family was "thankful they are in Ireland surrounded by their loving family".
A Martens family spokesperson also spoke outside the courtroom.
Mike Earnest, a brother-in-law of retired FBI agent Mr Martens, and uncle to Ms Martens Corbett said the Martens family was "extremely disappointed" at the decision to bring charges, adding that both of the accused had fully co-operated with the authorities.
Mr Earnest, who lives in Alexandria, Virginia, just outside Washington DC also works for a government agency, although he declined to say which one.
He said his brother-in-law and niece intended to plead not guilty and would show evidence that they had acted in self-defence.
He said the Martens family also welcomed the opportunity to have the case heard in front of a jury.