The US wife and father-in-law of a Co Limerick man charged with killing him during a domestic dispute last August have appeared in court in North Carolina and were granted bail.
39-year-old father-of-two Jason Corbett died from head injuries at his home in North Carolina.
Molly Martens Corbett, 32, and her 65-year-old father Thomas Martens have been charged with second degree murder and voluntary manslaughter.
Ms Martens and her father arrived at the Davidson County courthouse flanked by about a dozen supporters.
There they met the District Attorney by appointment and surrendered themselves to answer the charges they face.
They were then arrested, photographed and fingerprinted and brought before the Superior Court.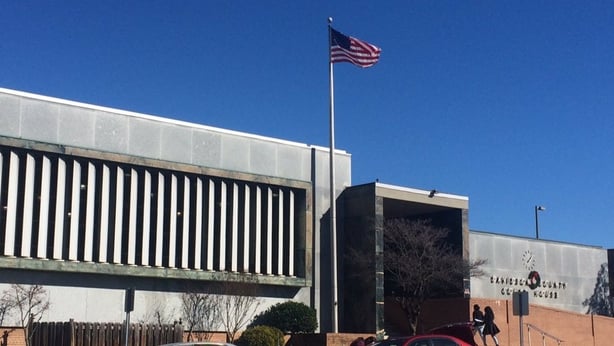 If convicted of second degree murder the pair may face up to 40 years in prison, while voluntary manslaughter carries a maximum sentence of 17 years.
Both Ms Martens Corbett and Mr Martens applied for bail, and it was not opposed by the District Attorney.
Bail was granted on the condition that $200,000 is lodged with the court for each of them, that they surrender their passports and that they agree to cease all contact with Mr Corbett's immediate family, specifically his two children.
Before marrying Mr Corbett, Ms Martens Corbett had acted as the children's au pair in Ireland after their mother died.
Superior Court Judge Theodore Royster agreed to the bail conditions, commenting that it worked well when lawyers could reach agreement.
Both of the accused remained silent during the brief court appearance.
No date for trial has yet been set.