Saoise Ronan wins prestigious New York Film Critic award
Saoirse Ronan has won the Best Actress award for her role in 'Brooklyn' at the New York Film Critics Circle.
She was presented with the award by Liam Neeson.
In the film, set in 1950s, Saoirse plays Eilis Lacey, a girl from Enniscorthy, Co Wexford who immigrates to New York.
The New York Film Critics Circle awards are the oldest given by film critics in the United States and is often seen as a way of indicating potential Oscar nominations.
Government heightens security warning for Irish citizens in Saudi Arabia
The Department of Foreign Affairs has increased its security status warning for Saudi Arabia following 47 executions in the country.
The department says there is an increased risk of security incidents and also disturbances following the recent executions and people should exercise caution.
It is urging citizens to be extra vigilant and exercise caution when travelling in Saudi Arabia.
CPR training scheme aims to save up to 400 lives per year
A voluntary group, which supplies doctors and advanced paramedics to help the National Ambulance Service respond to emergencies in isolated and remote parts of the country, is to roll out a national campaign that aims to train half the population in CPR, over the next decade.
The group, Irish Community Rapid Response, says the campaign could save up to 400 lives every year.
The group has already rolled out pilot programmes in parts of Kilkenny, Cork and Kerry.
Spanish unemployment sees record fall in 2015
Spanish unemployment fell by nearly 8% in 2015 from the previous year, the largest annual decline ever.
The number of those without employment dropped by 354,203 to 4.04 million.
Spain was hit hard by the global financial crisis, experiencing five difficult years of on-off recession that saw unemployment rocket from a low of around 8% in 2007 to a high of 27% in 2013.
Even after last year's drop, Spanish unemployment is still the highest in the eurozone after Greece's.
Protest outside Saudi Arabia's Dublin embassy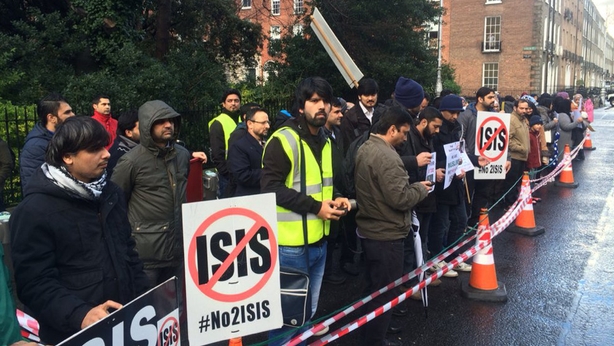 A group of around 70 people have gathered opposite the Saudi Arabian embassy in Dublin to protest over the execution of Sheikh Nimr al-Nimr
The prominent Shia cleric was among 47 people put to death on Saturday by Saudi Arabia after being convicted of terrorism offences.

The protest was organised by a group describing itself as a Muslim community group.