A young mother from Carlow has become the first patient to undergo a heart-lung transplant in Ireland.
Adrianne Roberts, 31, from Myshall, Co Carlow underwent the 18-hour transplant during the summer at the Mater University Hospital in Dublin.
Details of the procedure were only released today by the hospital, to allow her time to recuperate.
Ms Roberts told RTÉ News she had been excited and scared undergoing the operation.
She said she was lucky and will now see her four-year-old daughter grow up.
She suffered from a life-threatening congenital heart defect from birth.
Mrs Roberts is to be discharged home tomorrow in time for Christmas and said she was looking forward to spending time with her daughter and husband.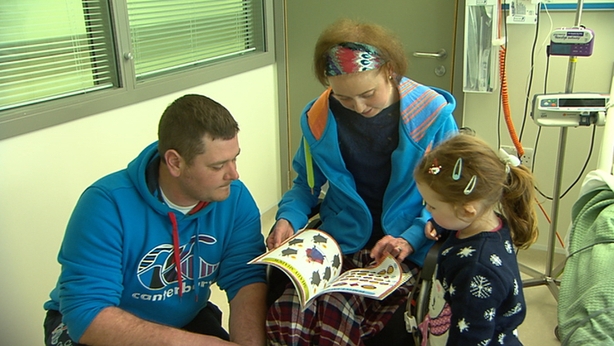 She has not been home for seven months.
The historic operation was performed by Professor David Healy, Consultant Cardiothoracic surgeon, supported by a large medical and nursing team at the Mater.
Dr Healy said the hospital hoped to perform possibly five such operations next year.
They are possible due to the generosity of organ donors.
Up until 2014, heart-lung transplants for Irish patients were performed in Britain, under an arrangement with the Freeman Hospital in Newcastle.
The Mater Hospital has been the location of many historic medical procedures here.
The first heart transplant in Ireland was performed there in 1985 and the first lung transplant in 2005.
The Mater Hospital is part of the new Ireland-East Hospital Group.