New legislation governing the registration of drones will come into effect next Monday.
Under the new rules, all drones weighing 1kg or more will have to be registered with the Irish Aviation Authority.
There are estimated to be between 4,000 and 5,000 drones already in use in Ireland.
The IAA has said the legislation is being introduced to ensures the safety of people.
Speaking on RTÉ's Morning Ireland, Raplh James, Director of Safety Regulation at the IAA, said their aim is to foster a culture of safety and to educate people who use them.
He said the new rules will also include model aircraft and rockets.
Mr James said many of the drones in Ireland will weigh below the 1kg threshold and so will be exempt from the legislation.
He added that the IAA have tried to keep the registration process as easy as possible.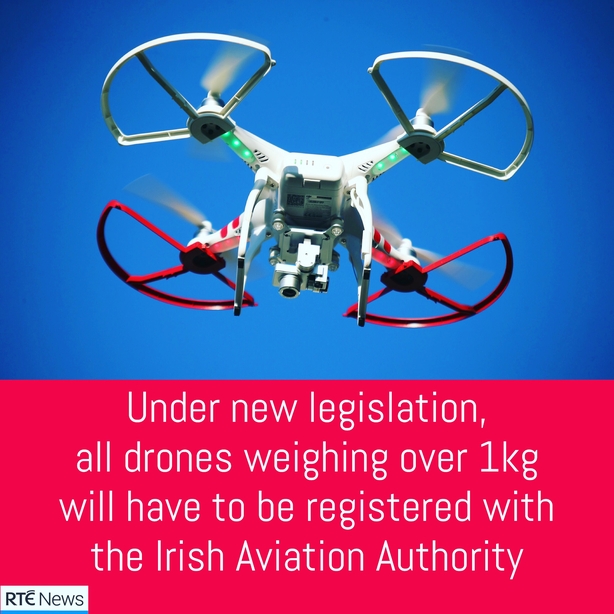 A €5 fee will apply from February 2016, but initially this has been waived by the IAA to encourage early registration.
To register a drone, a user must be 16 or older.
Drones operated by those under 16 must be registered by a parent or legal guardian.

RTÉ News is on ?‎Instagram? – find us at instagram.com/rtenews/