China and India, the world's two most populous nations and biggest developing country greenhouse-gas polluters, have hailed the climate change pact as a step to a brighter future.
"What we have adopted is not only an agreement, but we have written a new chapter of hope in the lives of seven billion people on the planet," Indian Environment Minister Prakash Javadekar said to climate negotiators.
"We have today reassured this future generation that we all together will mitigate the challenge posed by climate change and will give them a better Earth."
China's climate envoy Xie Zhenhua said the agreement saw the nations of the world "marching historic steps forward."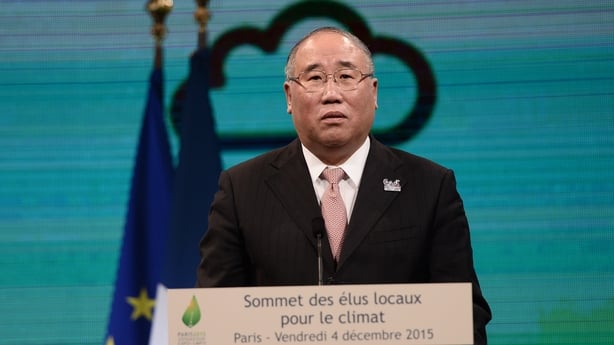 "All parties have made a correct choice that is beneficial for their own people, responsible for future generations and conducive to sustainable development around the world," he said through a translator.
"This indeed is a marvellous act that belongs to our generation, and all of us."
In the years-long quest for a pact to commit all the world's nations to greenhouse gas curbs, Beijing and New Delhi have often clashed with the United States and other developed nations in the UN climate forum.
Along with other developing nations, they have resisted efforts to have onerous emissions-cutting obligations placed upon them, and have insisted on assurances of finance from rich nations, which objected in return.
These issues have caused many a fallout over the years. But yesterday the enmity dropped away.
"After relentless efforts, the Paris agreement that we have achieved today is an agreement that is fair and just, comprehensive and balanced, highly ambitious, enduring and effective," said Mr Xie.