An investigation is underway into a kidnapping in Dublin during which a family was held hostage and a significant amount of money was stolen from a cash-in-transit vehicle.
A mother and her adult daughter were held hostage after a gang of three armed and masked men forced their way into a house in the Gracefield Road area in Artane, north Dublin, at around 8pm last night.
A cash-in-transit company employee was in the house with his partner and daughter - the couple are in their 50s, their daughter in her 20s.
The two women were taken from their home at about 5am in a white/silver Volkswagen Caddy van with an 09 D registration number. They were driven around for a number of hours.
While the two women were held hostage the father, a cash-in-transit employee, was forced to go to work and hand over money in the vicinity of Corballis Road Business Park, Dublin Airport.
A GSLS security van was driven from south Dublin to deliver cash to Dublin Airport.
A sum of money, possibly up to €200,000, was handed over.
The employee then locked himself into the van at the airport before gardaí arrived.
The two other family members were found tied and bound in the back of a van in the vicinity of Chestnut Grove estate in Dunboyne, Co Meath.
None of the victims suffered physical injuries, but they are traumatised by the events.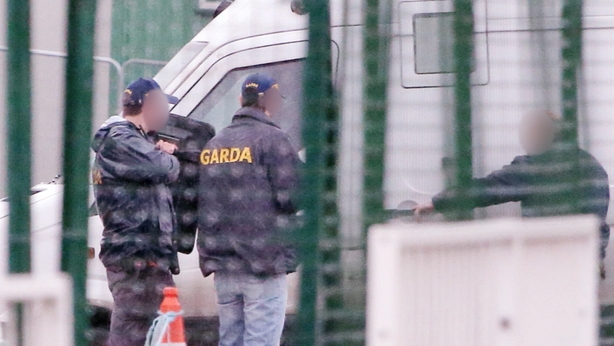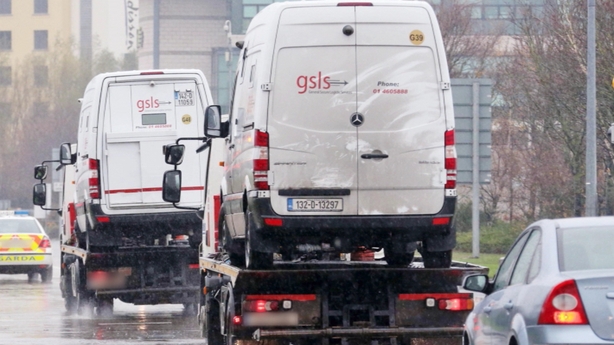 A forensic examination was carried out at the airport before gardaí removed the cash-in-transit van and another van.
Gardaí at Coolock are investigating. No arrests have yet been made.
They are appealing to any members of the public with information about the incident to contact them at Coolock Garda Station on 01-6664200 or the Garda Confidential Line on 1800-666-111.
In particular, they are asking for information in relation to:
- Any suspicious activity between the Artane Roundabout, Gracefield Road and its environs between 8pm yesterday and 8am this morning.
- Any suspicious activity in respect of a silver/white 09-D Volkswagen Caddy at Gracefield Road, Artane and Chestnut Grove, Dunboyne, or between those locations.
- A small white box-type van which was parked in the vicinity of Corballis Road Business Park, Dublin Airport, between 7am and 8.30am this morning.