A New York medical centre has performed the most complex and comprehensive face transplant to date, performed on a 41-year-old fire fighter who was injured in 2001.
More than 100 doctors, nurses, technical and support staff took part in the 26-hour operation, conducted in mid-August at the NYU Langone Medical Center, the centre announced.
The recipient was Patrick Hardison, from Senatobia, Mississippi who suffered extensive facial burns as a volunteer firefighter, just days before the 11 September 2001 attacks.
Mr Hardison was severely disfigured when the roof of a burning home collapsed on top of him during a rescue search, losing his eyelids, ears, lips, most of his nose, hair and eyebrows.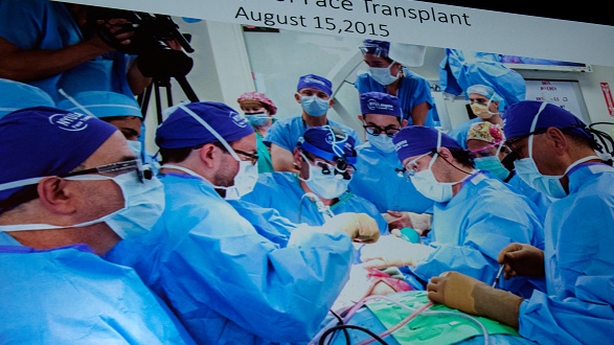 Eduardo Rodriquez, chair of the Hansjorg Wyss Department of Plastic Surgery, led the surgery following a year of preparation, the medical centre said.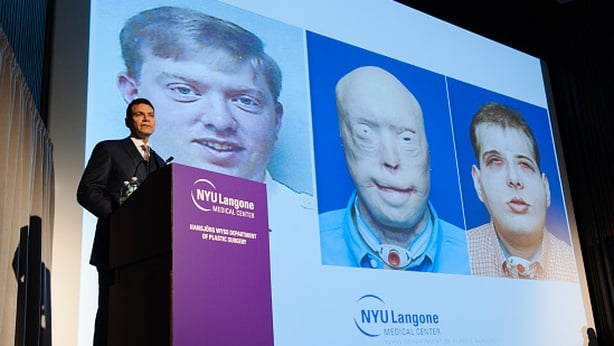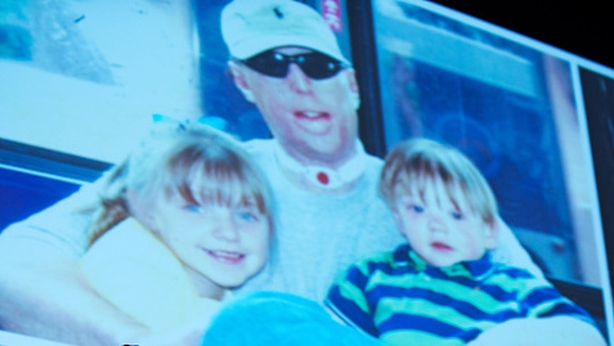 The surgery has given Mr Hardison a new face, scalp, ears, ear canals, and selected portions of bone from the chin, cheeks, and nose, it said.
He also has new eyelids and muscles that control blinking, as he was previously unable to close his eyes completely, it added.
Mr Hardison was referred to Dr Rodriguez after more than 70 previous surgeries. Face transplants have become increasingly common in recent years.
New York medical centre performs the most complex and comprehensive face transplant to date https://t.co/iWY8CWd0NF https://t.co/OeEQcUK1RY

— RTÉ News (@rtenews) November 17, 2015
In March, a Spanish hospital said it had successfully carried out what then was called the world's most complex face transplant, reconstructing the lower face, neck, mouth, tongue and back of the throat of an anonymous man disfigured by disease.
Barcelona's Vall d'Hebron University Hospital said the operation reconstructed two thirds of the 45-year-old man's lower face.
He had suffered a condition called arteriovenous malformation for the past 20 years, causing a massive deformation.
The same hospital in 2010 carried out the world's first full face transplant on a man who suffered an accident that left him without a nose and deformed his jaw and cheekbones.
The first face partial transplant was carried out by doctors in France in 2005 on a woman who had been mauled by her dog.