French President Francois Hollande said parliament would this week begin examining a bill extending the state of emergency by three months.
"I decided to ask parliament starting Wednesday to examine a bill prolonging the state of emergency for three months," he told a rare joint sitting of both houses of parliament, calling on lawmakers to "adopt it by the end of the week".
The state of emergency was declared after the attacks on Friday.
Mr Hollande also called for the French constitution to be amended to "allow the authorities to act ... against war-level terrorism".
He told lawmakers that France would "intensify its operations in Syria", hours after the first series of air strikes against the so-called Islamic State group since the Paris attacks.
"We will continue the strikes in the weeks to come," he added.
The president added that a single, large coalition was needed to fight in Syria and that he would meet US President Barack Obama and Russian President Vladimir Putin in the coming days to discuss the issue.
Earlier, Belgian authorities charged two people arrested following the attacks on Friday night with involvement in terrorism.
The pair have been charged "with a terrorist act and participation in the activities of a terrorist group", while five others detained at the weekend were freed without charge, the prosecutor's office said in a statement.
One of those released has been named as Mohamed Abdeslam, a brother of 26-year-old Salah Abdeslam, who French police have named as a key suspect in the attacks.
Meanwhile, Belgian police have concluded a major raid in Brussels aimed at catching a key suspect in the Paris attacks without making any arrests, a spokesman for the prosecutor's office said this afternoon.
"The operation is over and the result is negative. No one was arrested," spokesman Eric Van Der Sypt told AFP.
The mayor of the Molenbeek district, where the raid took place, also confirmed it was over.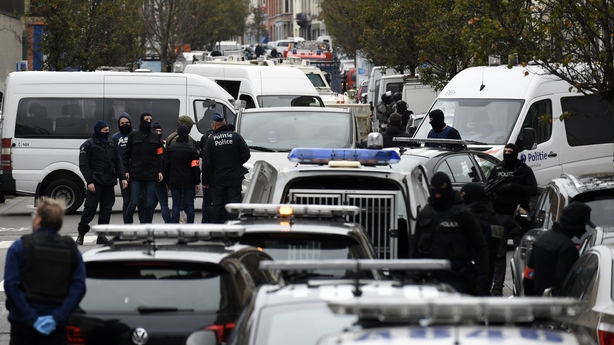 The raid was aimed at arresting Salah Abdeslam, prosecutors said earlier.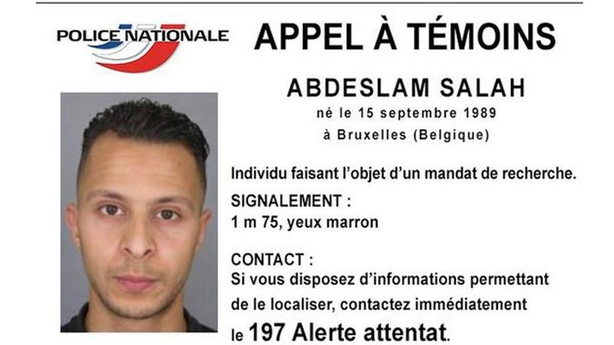 The spokesman added that he was unable to confirm whether the suspect was actually in a house surrounded by police in the Molenbeek district of the Belgian capital.
One of his brothers, Brahim Abdeslam, has been identified among the suicide bombers involved in the Paris attacks, in which 129 people were killed in simultaneous assaults on a concert hall and other sites.
Salah Abdeslam is the subject of an international arrest warrant by French police who have described him as "dangerous". Belgian media described him as "public enemy number one".
The prosecutor's office earlier denied reports that Salah Abdeslam had been arrested in Brussels.
RTL Radio reported he had been detained. Belgium's public broadcaster, RTBF, then reported that a person had been arrested, but that it was not Salah Abdeslam.