Paris's Place de la Republique, the square that back in January filled with people protesting against the Charlie Hebdo killings, was all but deserted after an evening of more shocking carnage nearby.
The last night that claimed 127 lives and left hundreds wounded cast a pall over the French capital as the full extent of its vulnerability to militant violence slowly sank in for its millions of residents.
Some stayed glued to their television sets and others followed police advice not to leave their homes.
But the dominant mood was not January's unifying indignation, just a mixture of fear and confusion.
"People are afraid, it's like a psychosis," explained Narcisse Agoungnon, a regular customer in the area's local bars and restaurants, as he lit a candle for the victims.
"This morning, my wife wanted to leave Paris," he said. "I have neighbours who don't want to leave their house. We have to live with it."
Sandwich seller Halim Sassi came to work on the square" because I have no choice" but was clearly worried. "There is a great risk," he said. "This is more than Charlie."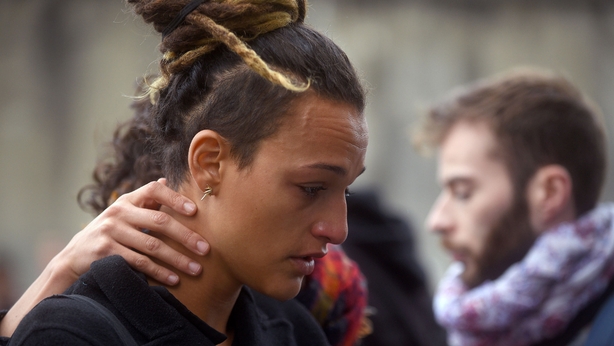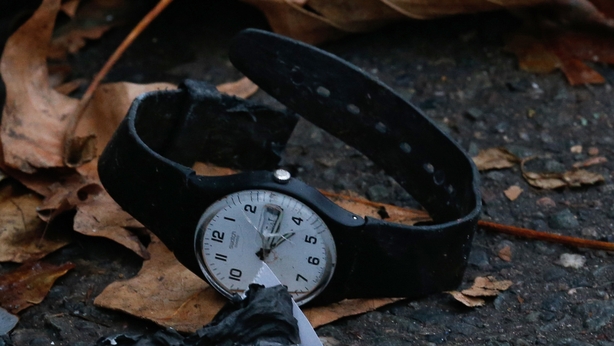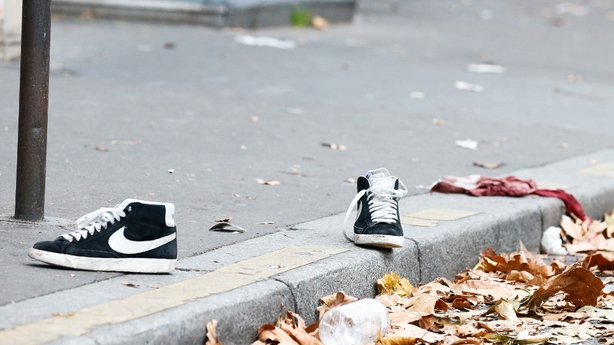 Around Paris, most cinemas, museums and chic department stores shut down.
The normally busy Eiffel Tower was closed.
City authorities barred all public gatherings under a state of emergency President Francois Hollande imposed overnight.
The contrast with January, when huge crowds choked Paris streets to condemn the attacks on the satirical magazine and a kosher supermarket that cost 17 lives, could not be stronger.
Back then, so many people turned out to show they could not be intimidated that Mr Hollande organised a mass march, and had dozens of world leaders fly in to join him at its head.
Today the sites of Friday's attacks were more routine venues - a sports stadium, a concert hall, a few bars and restaurants.
Railway worker Herve Gombau was sad that most victims were young people out for the evening. "Charlie Hebdo was a target, but they were just starting out in life," he said.
"When you see how few people there are out today, you said to yourself, '…they (the militants) are winning'."
Emmanuel Mesnil, a butcher in a busy part of central Paris ,agreed the city was quieter than usual. "People are livid, they are shocked by what happened yesterday," he said.
Galeries Lafayette, one of the city's leading department stores, closed after a few hours because not enough employees came in to properly staff it.
"It's the first time I see this in the 15 years I've been here," said one employee.
"Even after the Charlie Hebdo attack, we remained open. It was the first day of the sales and therew as a lot of security, but we were open."
Some Parisians said life must go on.
A banner has been put up on one side of the square with the City of Paris motto "Fluctuat Nec Mergitur" - Latin for "tossed but not sunk".
"I will bring my daughters to the square if I need to," said Jean-Luc Gagnol, 46, a professor and father of two.
Strolling near Les Halles, Alice Abiteboul said she had not mentioned the attacks to her three children. "I am not ready yet. I don't know how to handle the subject," she said.
Imad Chemli, a receptionist at a hotel just off Place de la Republique, said some clients had canceled their reservations.
"After Charlie Hebdo, we're used to this," he said. But he thought the government had taken the wrong approach since then in dealing with radical jihadists.
"They confiscate the passports of those who want to go on jihad, so they stage their attacks here," he said. "I'd let them leave so they never come back."
The spirit of January hadn't faded for everyone.
Students Tancrede and Alban brought flowers to lay near Bataclan, the concert hall where more than 80 music fans were mowed down.
"We came here to show we're very touched by what happens and that life continues, that terror cannot take hold and that Paris still belongs to us," Tancrede said.