French President Francois Hollande has declared a state of emergency and ordered the closure of the country's borders after multiple terror attacks in Paris left at least 39 people dead tonight.
"Terrorists want us to be scared. In the face of terror we must be united. We will vanquish these terrorists," he said.
Mr Hollande said military personnel were being deployed around Paris and that people should have faith in the security forces.
President Michael D. Higgins has expressed his shock at the attacks and said that "all of our thoughts are with the people of France".
President Higgins said: "I have been shocked to learn of and view the images of the terrible events unfolding in Paris this evening.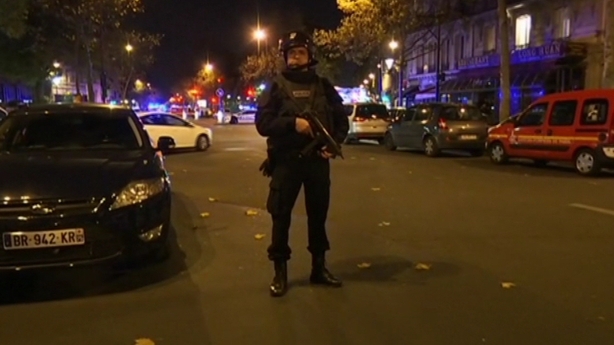 "On behalf of the Irish people and on my own behalf I offer deepest sympathy through President Hollande to the people of France on this dreadful loss of life and appalling injuries.
"All of our thoughts are with the people of France as events unfold".
The President has spoken to the French ambassador in Dublin expressing his sympathy and asking that his message be passed to President Hollande.
An Taoiseach Enda Kenny added his condolences and said that Ireland "stands with France tonight".
He tweeted: "This is a shocking attack on humanity. Our thoughts and prayers are with the victims and families. We stand with France tonight.
"Once again we are witnessing carnage on the streets of Paris. Again the capital is suffering at the hands of those who seek only to wreak havoc and destruction on civil society.
"My thoughts and those of all the Irish people are with the French people this evening. As ever we stand as one with them and will never bend to the evil of terrorism."
President Obama calls #Paris attacks "outrageous" https://t.co/GrAYxBgKzK https://t.co/EA3gFCgAn8

— CNN (@CNN) November 13, 2015
US President Barack Obama said the attacks were an "outrageous attempt to terrorise innocent civilians" and "an attack not just on Paris and the people of France but on all of humanity and the universal values that we share".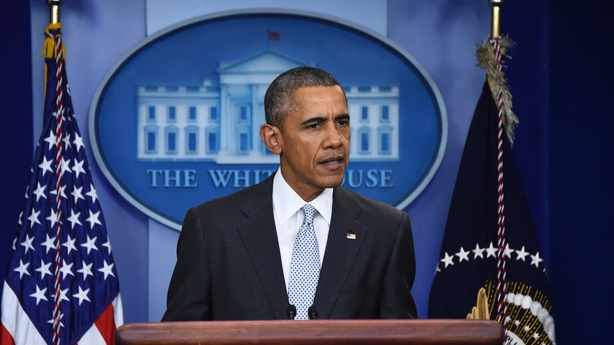 President Obama said that France was "our oldest ally" and that the US stands with France in "the fight against terrorism and extremism".
British Prime Minister David Cameron said he was "shocked" by the unfolding atrocity in Paris and vowed the UK will do "whatever we can to help".
Cameron said his "thoughts and prayers" were with the French people as reports of the shootings came through.
German Chancellor Angela Merkel said: "I am profoundly shocked by the news and images from Paris. At this time, my thoughts are with the victims of these apparently terrorist attacks, and with their families and all residents of Paris."
UN chief Ban Ki-moon condemned the attacks as being "despicable".